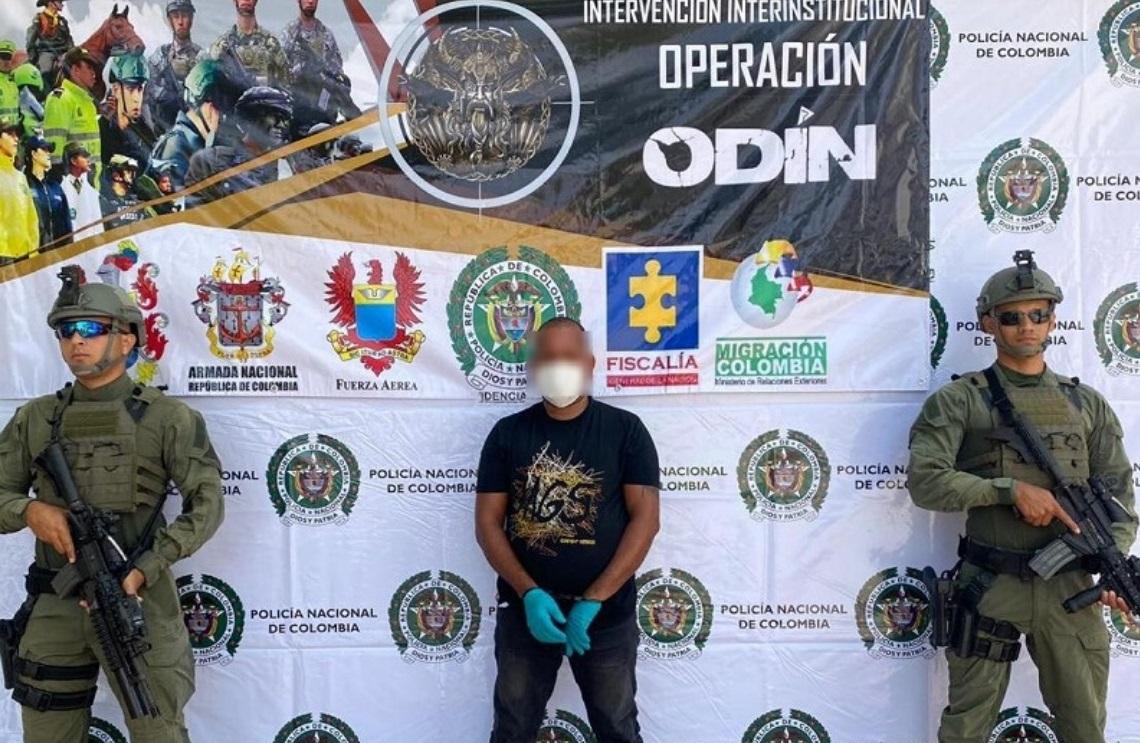 In the permanent Operation Odín, executed by the Military Forces, the National Police and the Office of the Attorney General of the Nation, Jorge Eliécer Castro Mendoza, alias El Gordo or Kevin, fourth ringleader of the organized criminal group Los Pachenca, was captured in Pescaito, Santa Marta.
Prosecutor 174 of the Specialized Directorate Against Criminal Organizations (DECOC), issued an arrest warrant. The individual has a criminal record of more than 8 years, allegedly for being the ringleader of the Los Pachenca criminal group; he was accused of conspiracy to commit a crime and aggravated extortion.
Alias ​​Kevin is accused of micro-trafficking in the Caribbean region, mainly conducted by the municipalities of Dibulla and Maicao. In addition to the capture of alias "El Gordo", it was in the same way possible to capture alias Junior, a member of the Organized Armed Group, GAO, Clan del Golfo.
With joint, coordinated, and interagency operations, the Colombian Air Force will continue to contribute to the security of the northern region of the country to ensure the tranquility of its people.
Source: press - Colombian Air Force