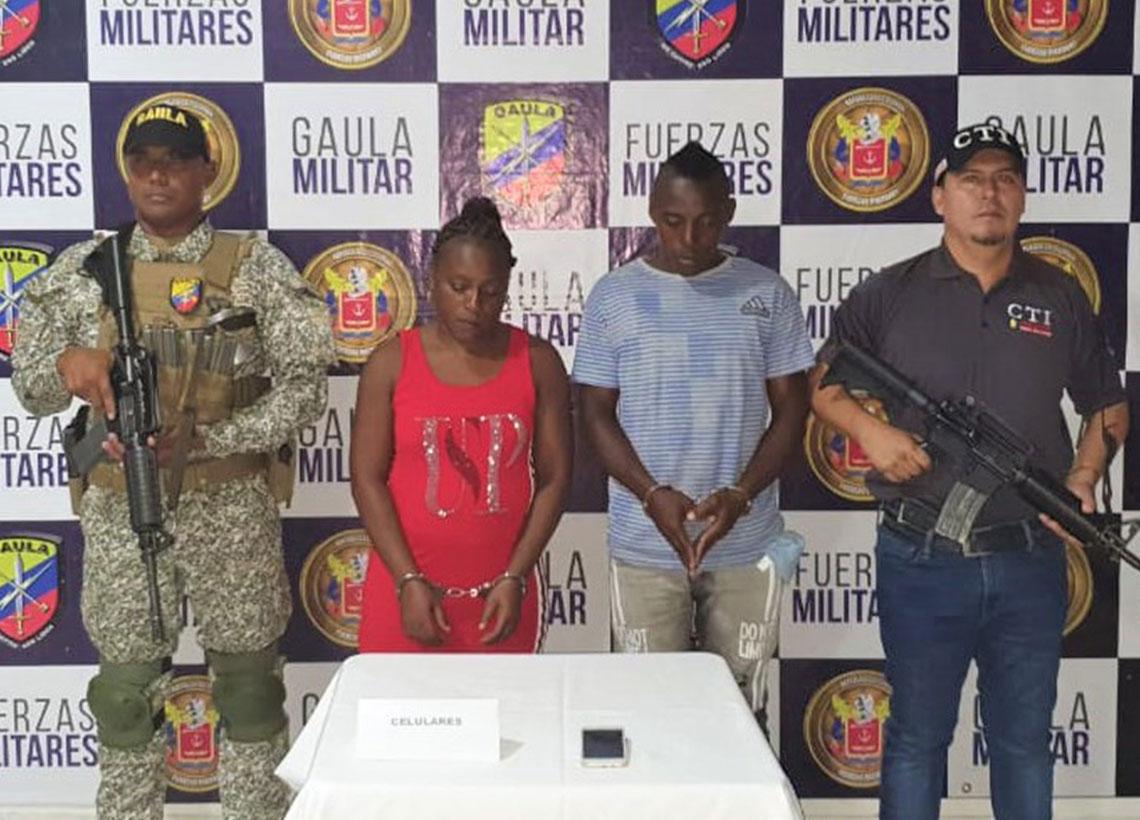 Her sentimental partner was also captured.
In a coordinated operation with the Technical Investigation Corps of the Office of the Attorney General of the Nation, the Colombian Navy, through the Pacific Naval Force, gives a report of tranquility to the inhabitants of Buenos Aires since the capture of "Mama Daisy" was achieved. She is accused for the coordination of extortion activities in the Buenaventura District.
The Military Gaula (Anti-Extortion and Anti-Kidnapping Group) of Buenaventura, attached to the Navy Infantry Brigade No.2, was responsible for leading the anti-extortion operation that led to the capture of the 49-year-old woman and her 36-year-old sentimental partner, who were wanted by the Fifth Municipal Criminal Court for aggravated extortion crimes.
The operation was carried out in locality 10, in the sector known as El Progreso, when the woman was talking to several relatives. The individuals, noticing the presence of the authorities tried to escape, but the rapid reaction of the military stop them. Their relatives tried to form a riot.
The woman identified as Daisy Angle, is the mother of the individual known as alias Robert, chief ringleader of the Organized Criminal Group, GDO in Spanish, La Empresa, who being in prison ordered her mother to continue carrying out extortion activities, especially against merchants in the localities 10 and 12.
On the other hand, his sentimental partner, alias José, was in charge of leading a group of motorcyclists and collecting the money from illegal activities.
This result constitutes a hard blow against this criminal organization, taking into account that alias Mama Daisy, was the link of the ringleader and the members of this Organized Criminal Group.
Source: Colombian Navy Press