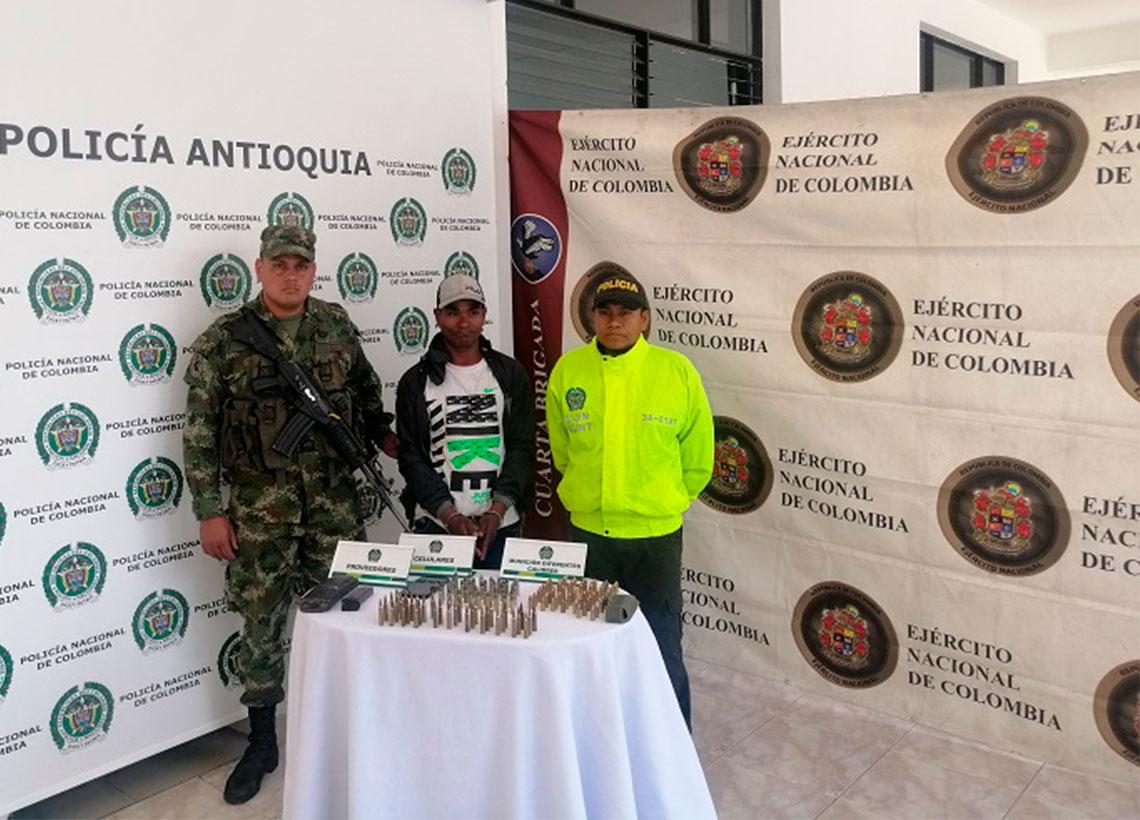 Alias ​​'Terry' or 'Terrible' is part of the most wanted criminals in the country, for the murder of several social leaders in western Antioquia, among other crimes. For this individual a reward of up to 500 million pesos was provided.
In military and police operations, troops of the National Army in coordination with the Police and the Attorney General's Office, and in accordance with the recommendations issued by the control agencies, in the rural area of ​​Liborina, Antioquia, the capture of alias Terry,  was achieved, who had belonged to the extinct AUC (United Self-Defenses of Colombia) and was now the leader of the West substructure of the GAO 'Clan del Golfo'.
During the operation, alias 'Terry' was wounded, immediately the combat nurses of the National Army gave him first aid and later he was transferred to a medical center, which corresponds to the legitimate operation of Colombian soldiers, respectful of Human Rights and International Humanitarian Law.
'Terry', 36, had 20 years of criminal experience and was in charge of controlling illegal income, as well as planning criminal operations against civilians and the Security forces. This capture was made possible thanks to the information provided by the Civic Participation Network.
He is also charged with crimes such as commanding the armed rural component responsible for extortion and kidnapping in the municipalities of Sopetrán, Santafé de Antioquia, Anzá, Frontino, Ituango, Dabeiba and other municipalities in western Antioquia.
In the same way, it was possible to capture another member of the Organized Armed Group 'GAO Clan del Golfo', bodyguard and hideouts responsible of the criminal organization. The finding of war material, military garments and communications equipment was also possible.
With this result, the command and control structure of the 'Clan del Golfo', which has been committing crime in western Antioquia, is heavily hit. The National Army, in coordination with the Police and the Prosecutor's Office, maintains operations against organized armed groups and reaffirms their commitment to maintain security in the department.
Source: National Army