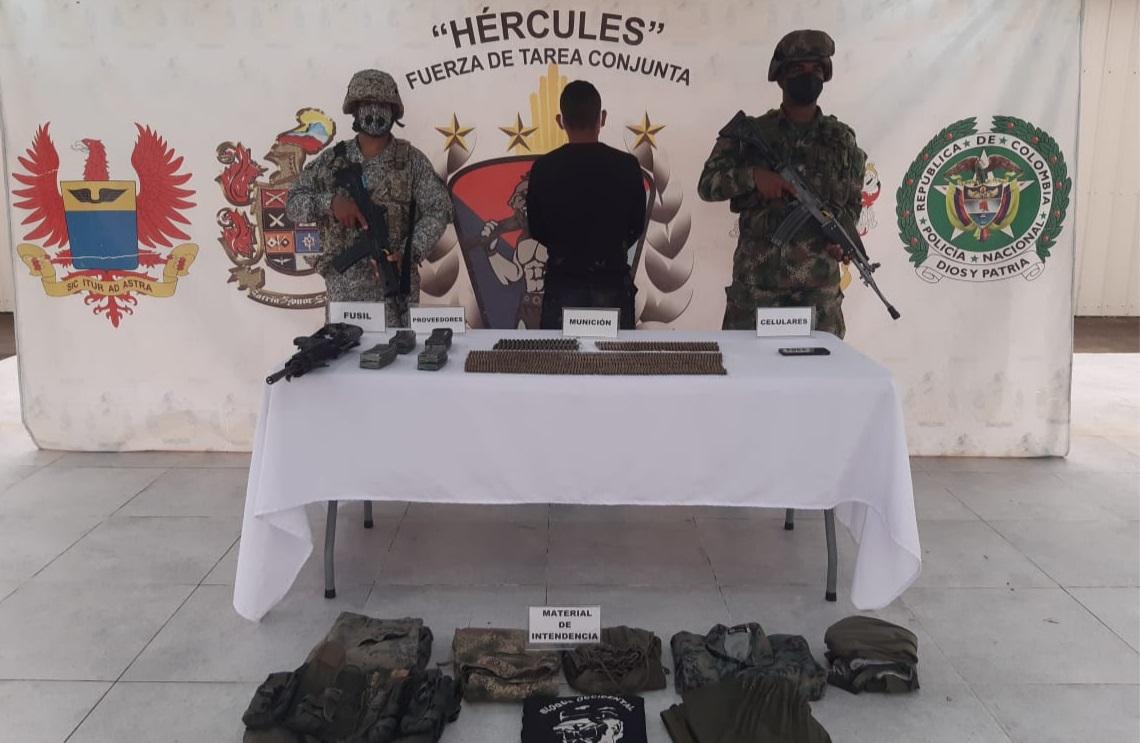 In compliance with the Bicentenary Campaign Plan Heroes of Freedom, troops of the Hercules Joint Task Force flagrantly capture an alleged member of the residual Organized Armed Group, GAO-r, Estructura 30, in Fatima, municipality of Roberto Payán, in the department of Nariño.
The capture was possible after a battle that the military unit engaged against alleged members of residual group, which according to intelligence reports was committing crimes in the sector, putting the community at high risk.
During the operation it was in the same way possible to find a rifle, a hand grenade, eight magazines, abundant ammunition and material and military accessories.
The individual and the material were put into custody of the authorities for prosecution.
This result is a direct blow to the residual GAO Structure 30, a group that generates insecurity in the Telembí subregion, in addition to weakening the structure's armed component.
Source: Press - Hercules Joint Task Force