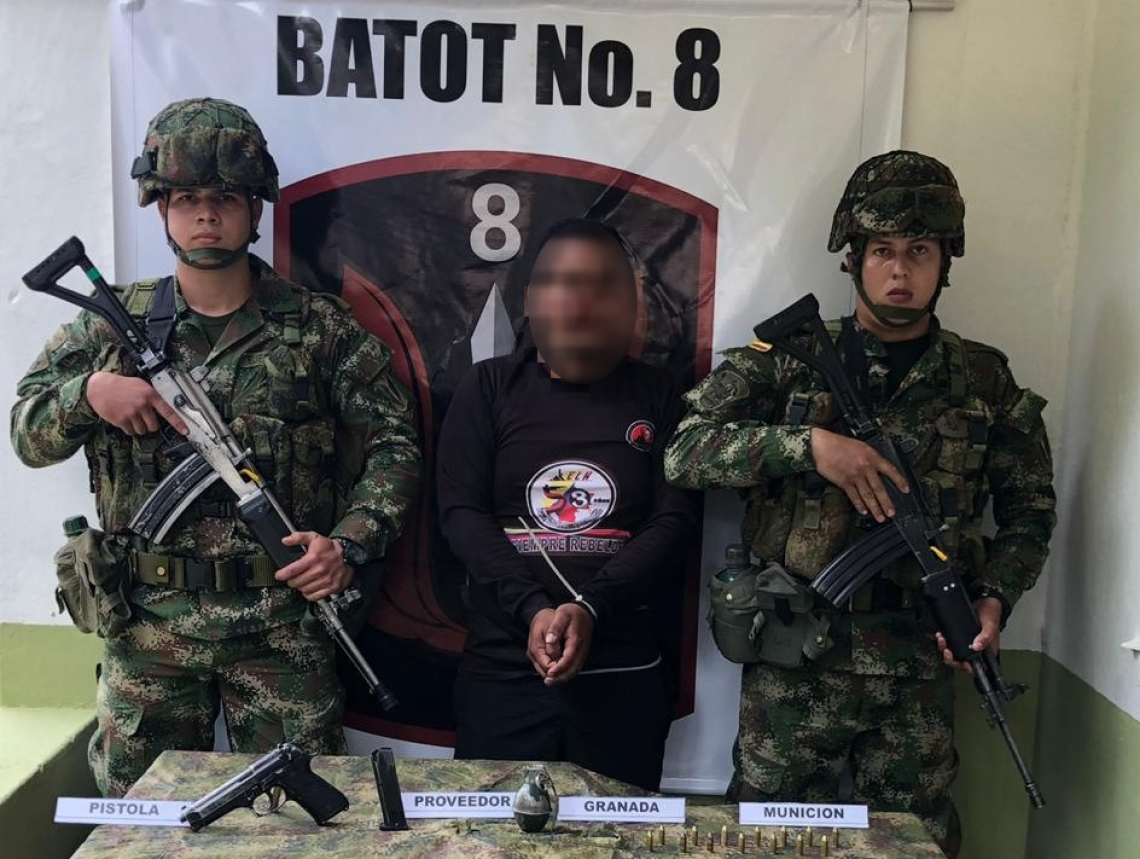 Norte de Santander. Thanks to the constant military operations carried out in the municipality of La Laguna, in Convención - Norte de Santander, it was possible to capture the individual known as "Carreño", presumed leader of militias of the organized armed group Frente "Héctor "Eln, had in his possession a 9 mm pistol, with 15 cartridges and a hand grenade.
Alias ​​"Carreño" had an arrest warrant in force and he was detained by order of a judge in the municipality of Ocaña.
The investigations point to this person as the brain and perpetrator in 2015 of the attack against a non-commissioned officer who was supporting the construction of a playground in the municipality of Convención, when he was the victim of the activation of a mined area with improvised explosive devices. In this unfortunate event which was repudiated by the country, the soldier loses his legs to safeguard the good physical condition of minors and civilian personnel who were in the sector helping in the construction.
In the same way, in the criminal record of alias "Carreño", there is the attack with explosive devices on February 28, 2018 against the troops that were in La Esmeralda military base in the municipality of Convención, in which a soldier died.
Source: National Army.