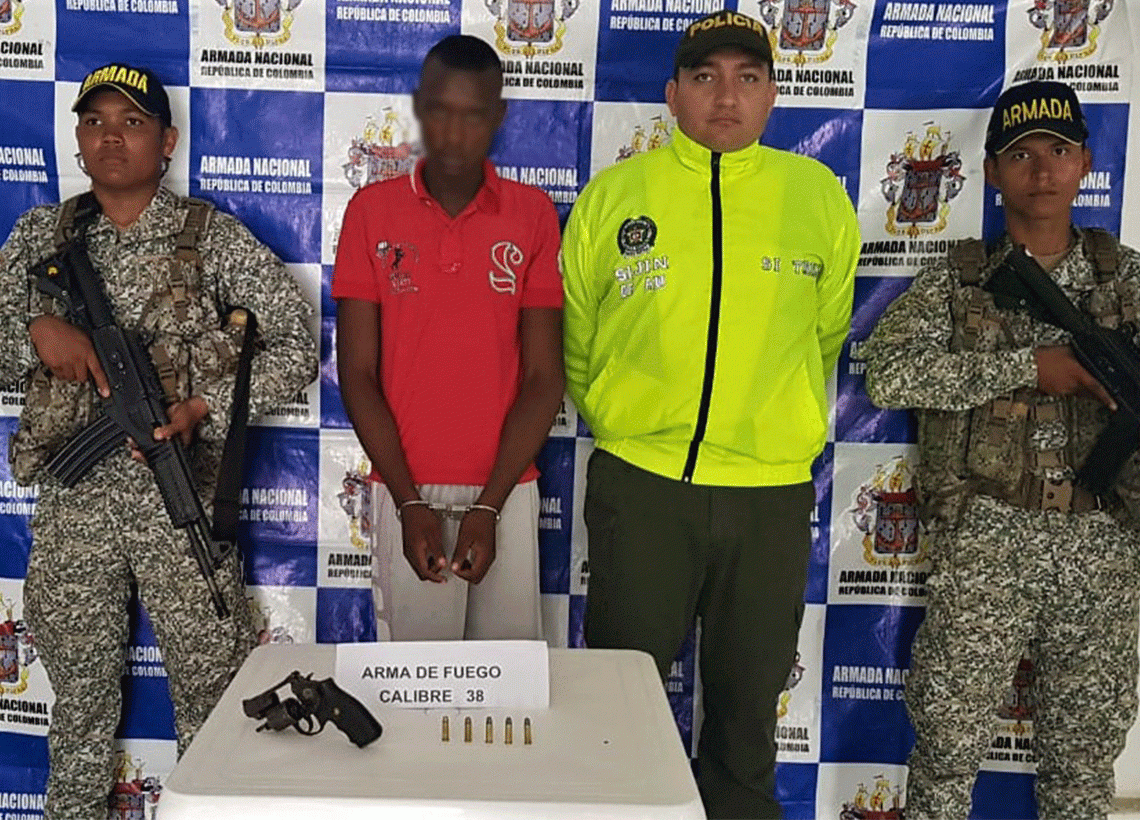 A new blow was given by the Navy of Colombia to the Residual Organized Armed Group 'Stevenson González' of the front 29, with the capture of alias 'Taisón' chief of hitmen of alias 'Gavilán', captured last week. They committed crimes in the municipality of Guapi, in the department of Cauca.
The events occurred in the neighborhood Venecia of the municipality of Guapi, during a coordinated operation with the Judicial Investigation Section of the Judicial Police, in the framework of the Acorazado Plan, when troops of the Marine Infantry Brigade No.2 carried out patrols in the urban area to ensure the safety of the inhabitants during Holy Week.
Alias ​​'Taison', who was accompanied by a minor of age on a public place in the municipality, noting the presence of the authorities tried to escape, but thanks to the quick and timely reaction of military personnel, a Padlock Plan was activated to close the perimeter and achieve the subsequent capture.
The man would be responsible for committing the last four murders during the weekend in the urban area of ​​Guapi. In addition, he was in charge of coordinating theft at the sea in the department of Cauca. He also had an arrest warrant for the crimes of homicide, manufacture, trafficking, carrying or possession of firearms accessories, parts or ammunition.
At the time of the capture, the individual carried a 38-mm-caliber firearm and 5 bullets of the same caliber. He was near the sector where funeral honors were carried out by the relatives of the people who apparently he had killed. According to naval intelligence information, it was established that alias 'Taisón' was carrying out criminal follow-up work to subsequently execute new murders in the urban area of Guapi.