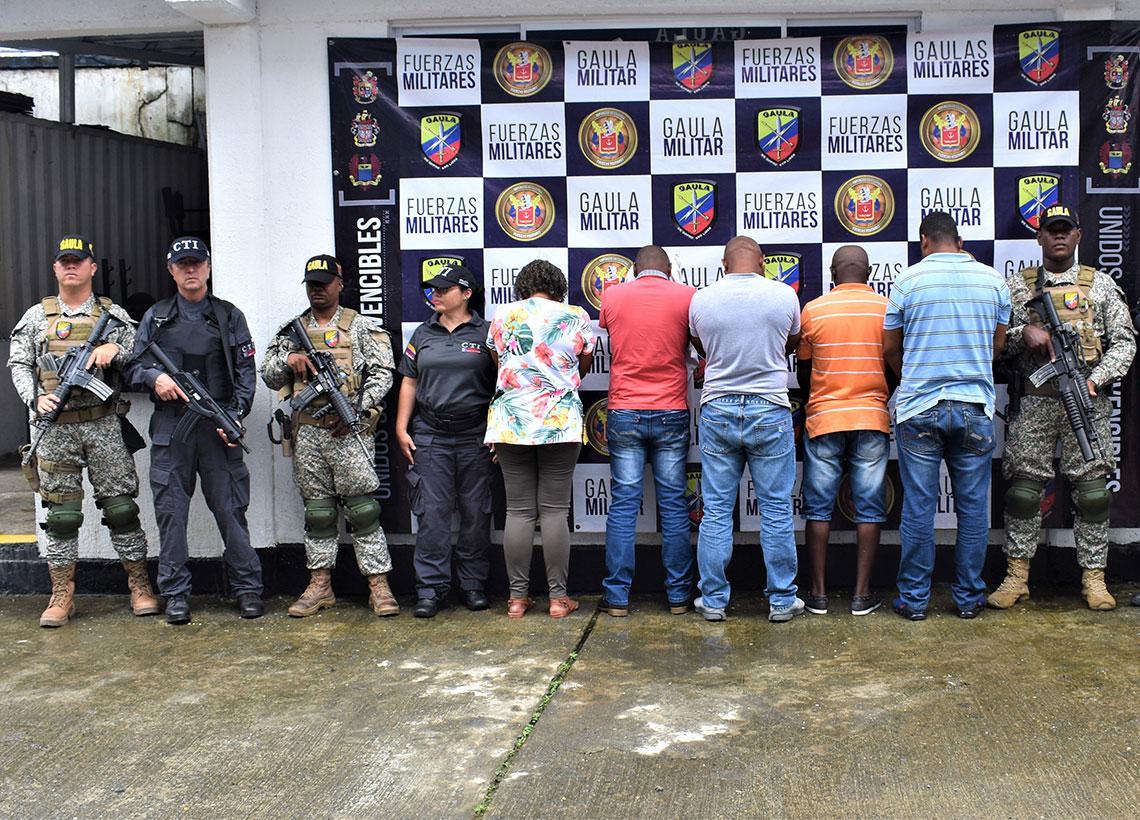 These individuals are accused of being responsible for coordinating the means to transport 500 kilograms of alkaloids per month, towards Central America.
In an operation conducted by the Colombian Navy and the Office of the Attorney General, the simultaneous capture of five suspected members of an organization at the service of drug trafficking who for more than four years transported cocaine hydrochloride from Colombia to Central America.
The captures were made simultaneously by the Buenaventura Military Gaula (Anti-Extortion and Anti-Kidnapping Group) in the Alfonso López Pumarejo, Pascual de Andagoya, Las Américas and Los Pinos neighborhoods, in the localities 3, 5, 10 and 11 of the main port on the Colombian Pacific.
These individuals, who had an arrest warrant for the crime of aggravated conspiracy and trafficking, manufacturing, carrying firearms or ammunition, would be responsible for establishing logistics in the lower Baudó region in the department of Chocó, to send the alkaloid in 'Go Fast' boats to Costa Rica.
More than two years ago, the Pacific Naval Force through the Navy Brigade No.2 supported the Attorney General's Office in the follow-up to this organization, which committed crimes in the departments of Chocó and Valle del Cauca, and would have managed to transport in speedboats to Costa Rica at least 500 kilograms of alkaloid per month.
The individuals were put into custody of to the Attorney General's Office to be prosecuted.
Source: Pacific Naval Force