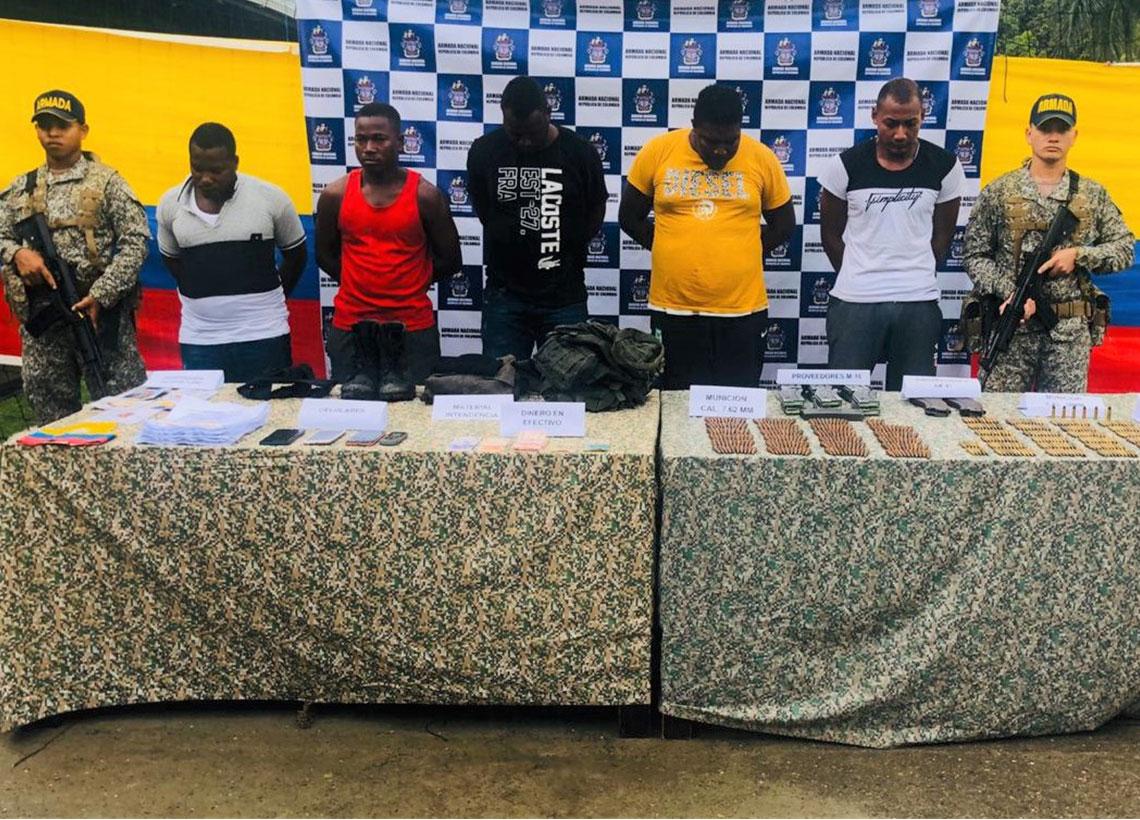 The heavy operation that the Colombian Navy conducted through the Pacific Naval Force, led to the capture of five alleged members of the Organized Armed Group, residual GAO, E-30 Rafael Aguilera, who were caught transporting aboard a boat war material, military accessories, communications equipment and allusive propaganda to this group outlaw in the municipality of Timbiquí, in Cauca.
This overwhelming result occurred during a river search and control operation, executed in the Saija River, in the sector known as Brazo Corto, by troops of the Navy Infantry Battalion No.42, attached to the Infantry Brigade of Navy No.2, who captured the individuals that were traveling in the boat "Ando con Dios".
It was established that three individuals had criminal records and were wanted by the courts for the crimes of manufacturing, trafficking and carrying firearms. In addition, they allegedly recruited minors of age in the sector, distributed allusive propaganda to this residual Armed Group, controlled drug trafficking routes and guarded rudimentary shipyards where semi-submarines were built for the transport of alkaloids.
Troops also found magazines and ammunition for M16 and AK47 rifles, multipurpose vests, three cell phones, about 300 thousand Colombian pesos in cash, manuals and 500 pamphlets alluding to this Residual organized Armed Group.
The individuals and the material were put into custody of the authorities for their respective judicial process.
Source: Pacific Naval Force