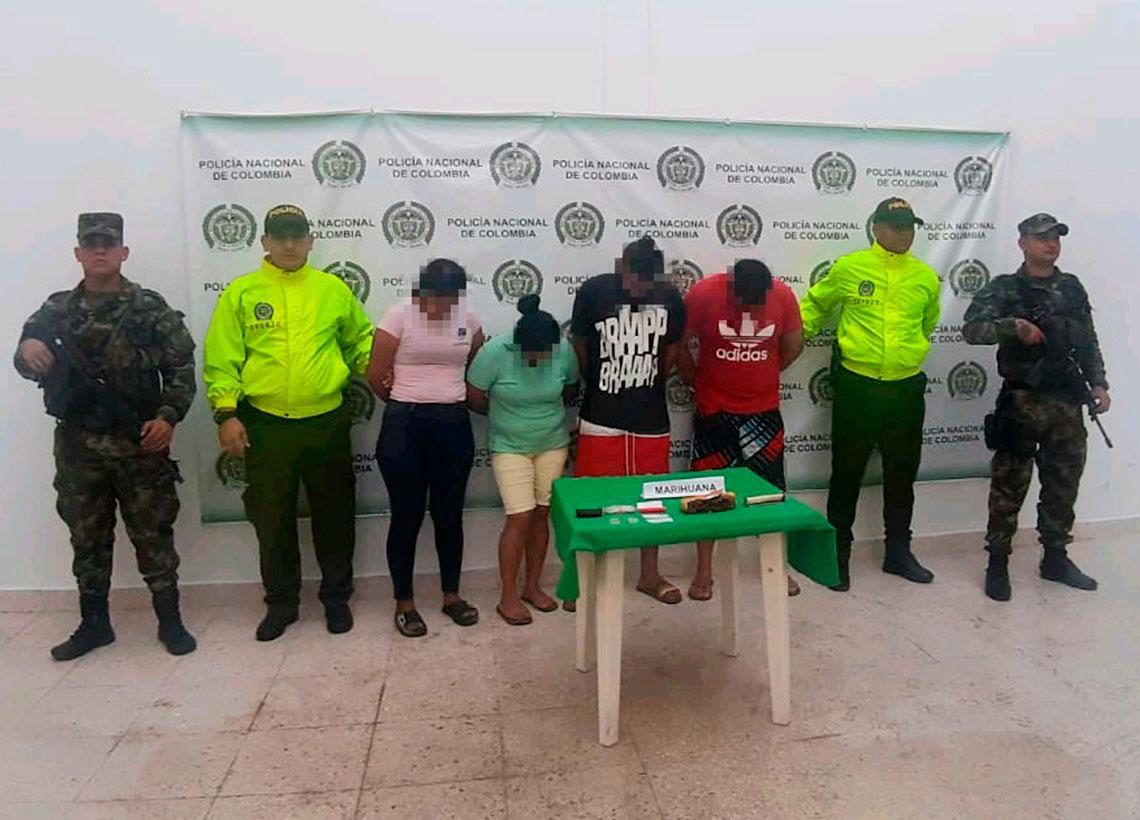 Three women and two men must face charges for various crimes. They were put into custody of the authority.
Troops of the Second Division of the National Army, in coordination with the National Police and the Attorney General's Office, through search warrants, conducted in the municipality of Aguachica, in the department of Cesar, captured five people for the traffic of narcotics, apparently, they belong to the organized crime group "Los Lecherita."
The military operation counted on the participation de soldiers of the Infantry Battalion No.14 Capitan Antonio Ricaurte, led in addition to the capture of the individuals, including two men and three women, to the finding of 250 grams of marijuana and five doses of cocaine ready for distribution, more than 460 thousand pesos and two cell phones.
In this way, troops have dealt a blow to this group in charge of microtrafficking in this region of the department which shows the commitment of Colombian soldiers in the fight to hit operations of criminals, operations that damage the well-being of the people.
Source: National Army