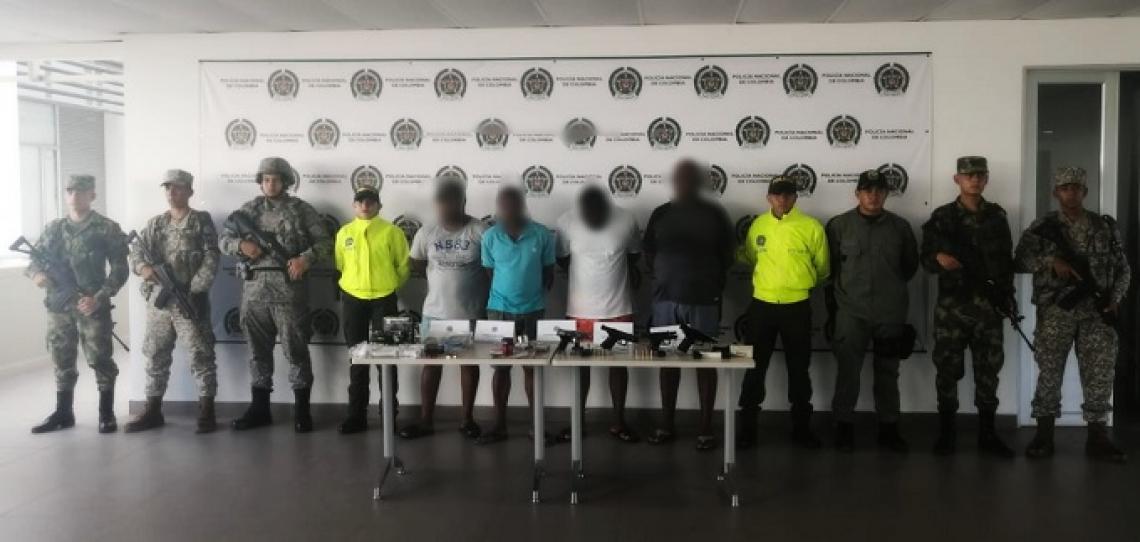 During a joint, coordinated and interagency operation conducted by the Colombian Navy, the National Army, the National Police and the Attorney General's Office, it was possible to capture four individuals amid search operations in the sector La Loma, in San Andrés Island.
The operation took place in the framework of the operation of the Security forces against crime, leading to the discovery of war material, including 4 rifles, 6 magazines, 70 cartridges of different caliber, 500 grams of marijuana and currency worth 19 million pesos and 1,960 dollars.
The individuals and the material were put into custody of officials of the Attorney General's Office in the archipelago department.
With this finding it was prevented that more than 25 doses of marijuana were marketed on the black market, thus protecting the tourists and their own on the Island of San Andres.
Source: Caribbean Naval Force