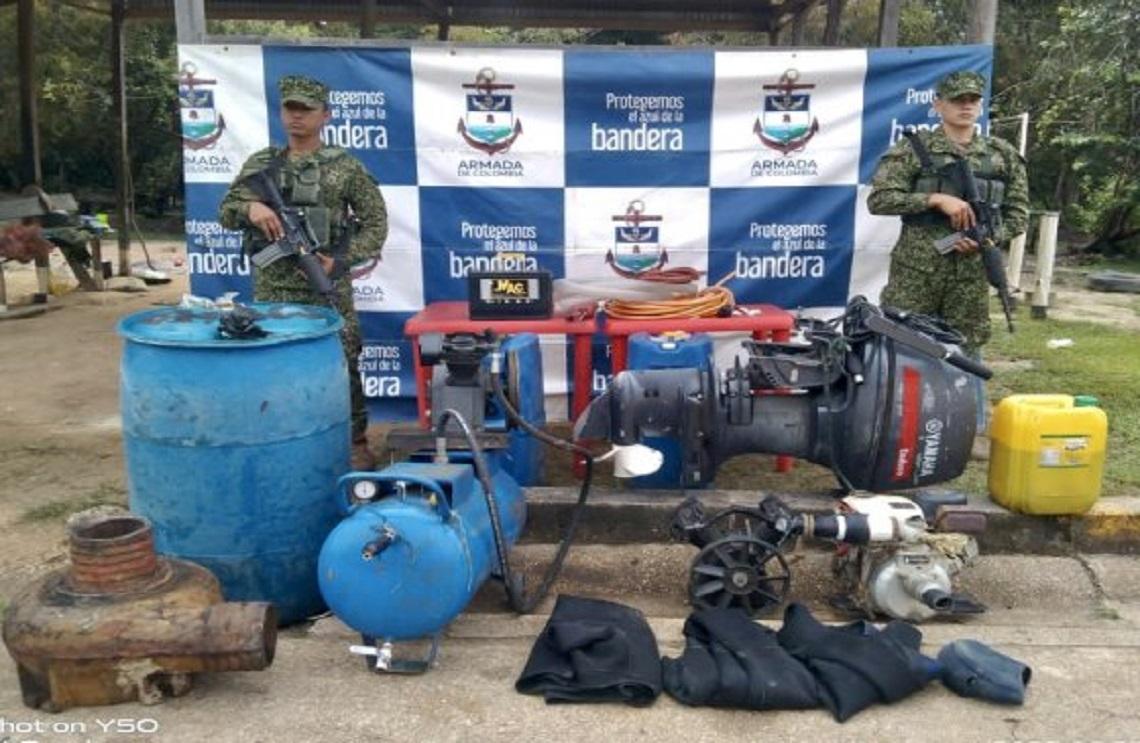 The Colombian Navy, in a joint and coordinated operation with troops of the National Army, Colombian Air Force, units of the National Police and the CTI (Technical Investigations Corps) of the Attorney General's Office, captured in flagrante a person who was carrying out illegal exploitation of mining deposits on the Atabapo River, Guainía. During the operation, a rudimentary dredger was disabled and some elements commonly used in this type of illegal activities were found by troops.
The men arrived at a rural area of Guainía, where a rudimentary dredge was found and destroyed and a compressor, three engines, a motor pump, a metal hull, four diving suits, a communications radio, among other elements used for the illicit activity were found by troops. In the place of the finding, an individual was in the same way captured who was caring out illegal extraction of mining deposits through diving techniques and apparently is part of the Terrorist Support Networks of the GAO Eln Front José Daniel Pérez Carrero.
The individual and the material were put into custody of the Attorney General's Office, to face charges for the alleged crimes of illegal exploitation of mining deposits, environmental pollution and damage to natural resources.
It should be mentioned that the use of highly toxic substances mainly for the extraction of gold and silver hits the coastal inhabitants due to environmental damage and pollution of water sources in the region.