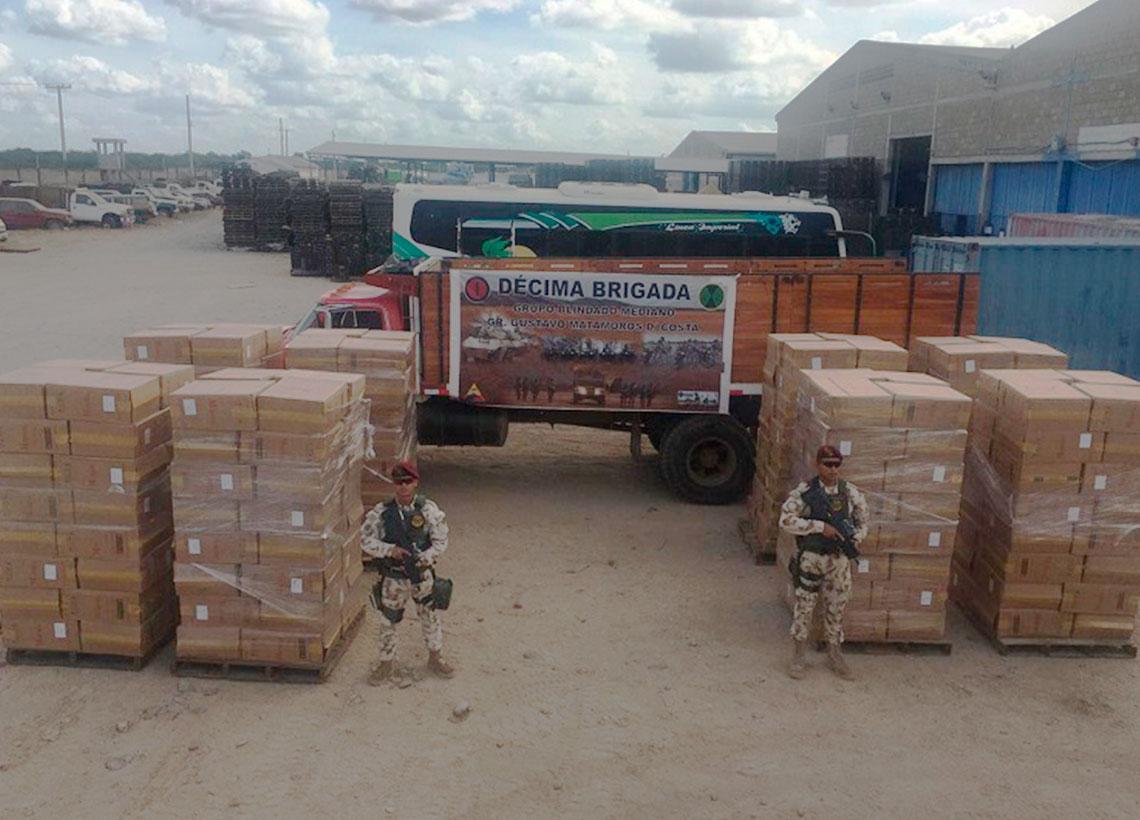 The operation was carried out jointly by the Army and the Colombian Air Force.
After several months of follow-up, during a military operation, six members of Organized Crime Groups, GDO in Spanish, were captured in the municipality of Uribia, in the Alta Guajira region, accused of the crimes of manufacturing, trafficking and carrying weapons.
During the military operation carried out by the National Army and the Colombian Air Force, three vehicles with Venezuelan license plates were immobilized. In the same way, troops found a 9 mm rifle, 10 cartridges, two communication radios and contraband material, with approximate cost of 350 million pesos (about US $ 104,000).
The individuals and the materials were put into custody of the Prosecutor.
Source: Colombian Air Force