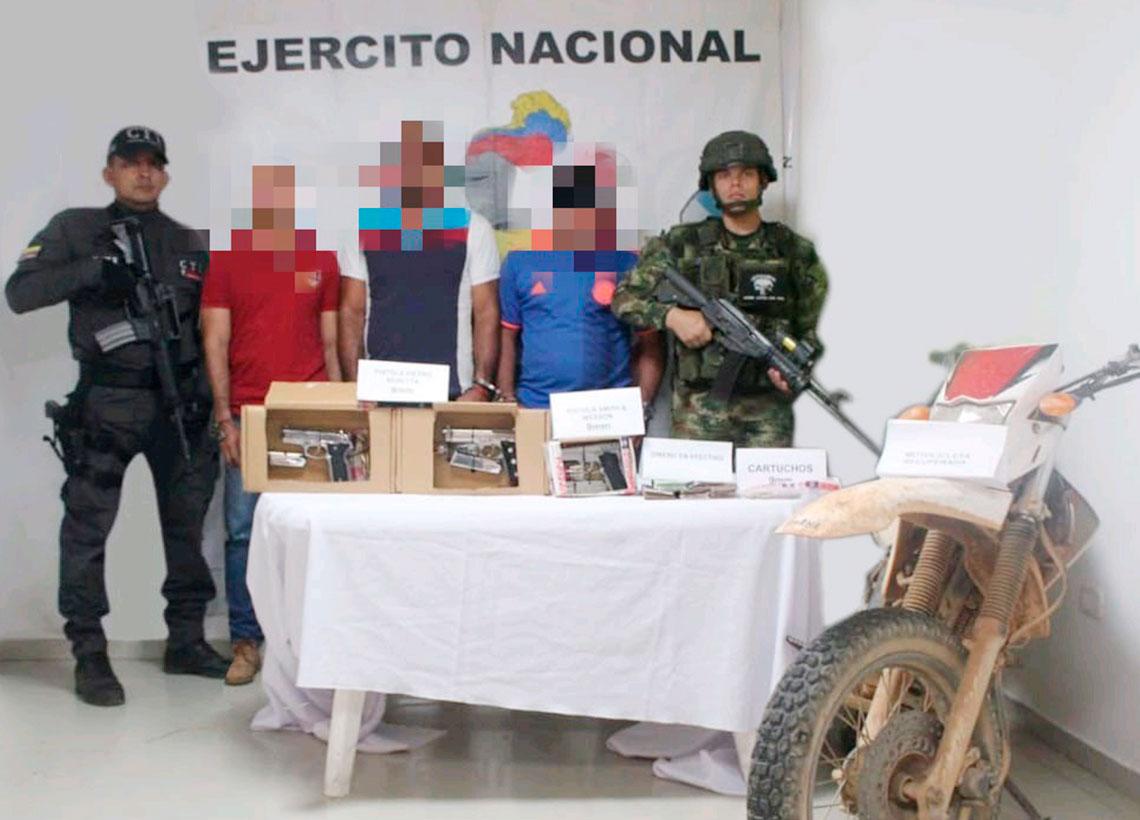 The men were caught in flagrance and put into custody of the authorities.
In compliance with Operation Simón Bolívar, troops of the Second Division of the National Army, jointly with the National Navy and interinstitutional with the CTI (Technical Investigations Corps) of Magdalena Medio, captured in flagrance three individuals allegedly belonging to the Finances division of the front "Heroes y Martires of Santa Rosa" of the organized armed group Eln.
The events were reported in the hamlet Caño Frío, of the municipality of San Pablo, in the department of Bolívar, where soldiers of the Nueva Granada Battalion, of the Fifth Brigade, and members of the CTI (Technical Investigations Corps) complying with a search warrant, found alias "Mateo", alias "Darío" and alias "Zarco", who had been in the organization for approximately 10, 4 and 7 years, respectively. Similarly, the troops found three short range weapons, two motorcycles and cash.
These individuals appear to be responsible for collecting money from extortion from merchants in the region, controlling the production and marketing of cocaine and illegal exploitation of mining deposits to strengthen the armed structure.
Source: National Army