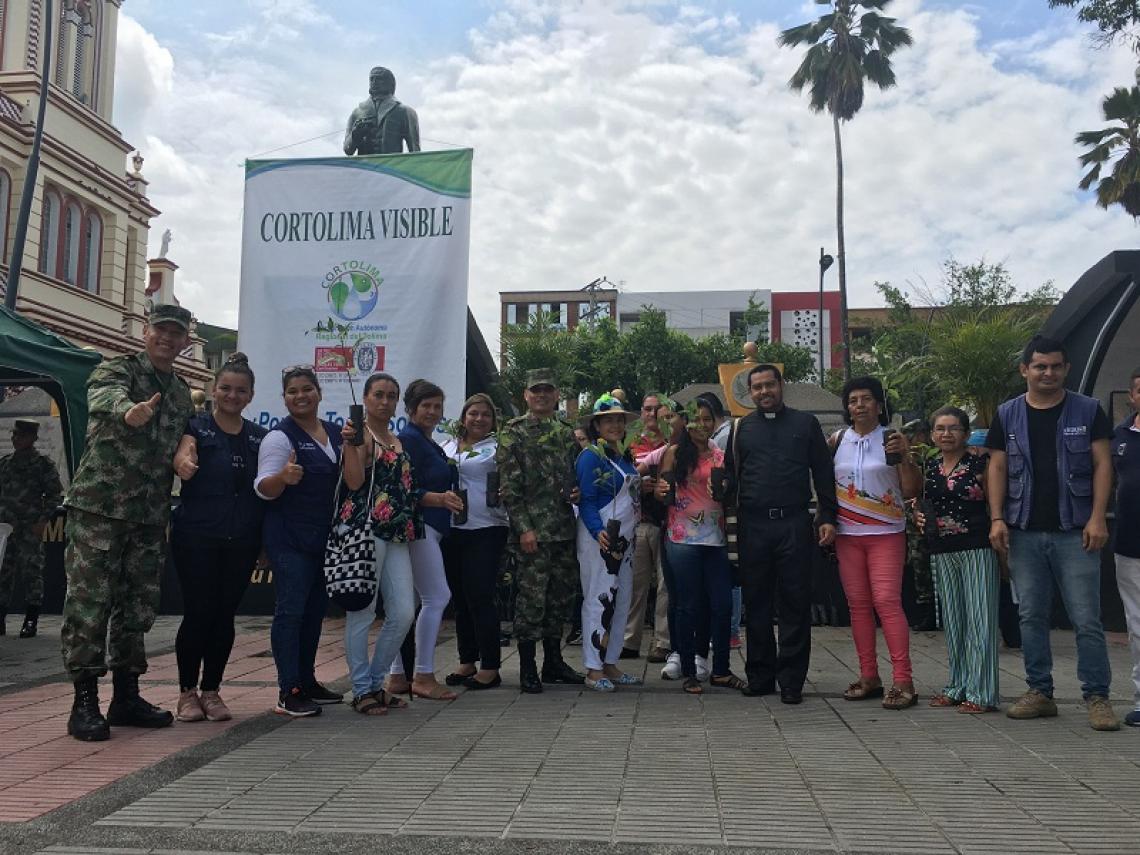 The Regional Autonomous Corporation of Tolima arrived at the main park of the municipality of Chaparral in the south of the department of Tolima, in order to conduct an environmental activity as a preamble to Easter.
During the activity, more than 1,400 trees were distributed to replace the use of wax palm for next Domingo de Ramos, so the Comprehensive Action and Development Support Command contributed with the distribution of the plants and carried out recreational activities such as face painting, jump inflatables, canine show and magic tricks, which energized the activity.
It is important to highlight that the students of the schools of Our Lady of the Rosary, Sacred Heart of Jesus and Soledad Medina, were invited to participate and arrived with costumes alluding to the Orejiamarillo (yellow ears) parrot, conducting a cultural dance with an environmental message for all attendants.
The territorial director of the South of Tolima, Eliana Rubio, explained in a dynamic and pedagogical way, that the care and protection of fauna and flora is everyone's responsibility, this contributes to the quality of life and serves for prolonging human existence throughout the national territory.
"In the Holy Bible it is not written that palm should be used on Palm Sunday, not even the Palm of Wax. We most help preserve the environment," said the priest Nelson Trillos, chaplain of the 17th Infantry Battalion General José Domingo Caicedo, who in the same way attended the activity.
It is still expected to distribute more than 1,000 plants in the municipality of San Antonio, in the department of Tolima.
The Fifth Division, the Sixth Brigade and the Operations Stabilization Command Zeus, support inter-institutional activities that benefit the most vulnerable populations of the region.
Source: Comprehensive Action and Development Support Command