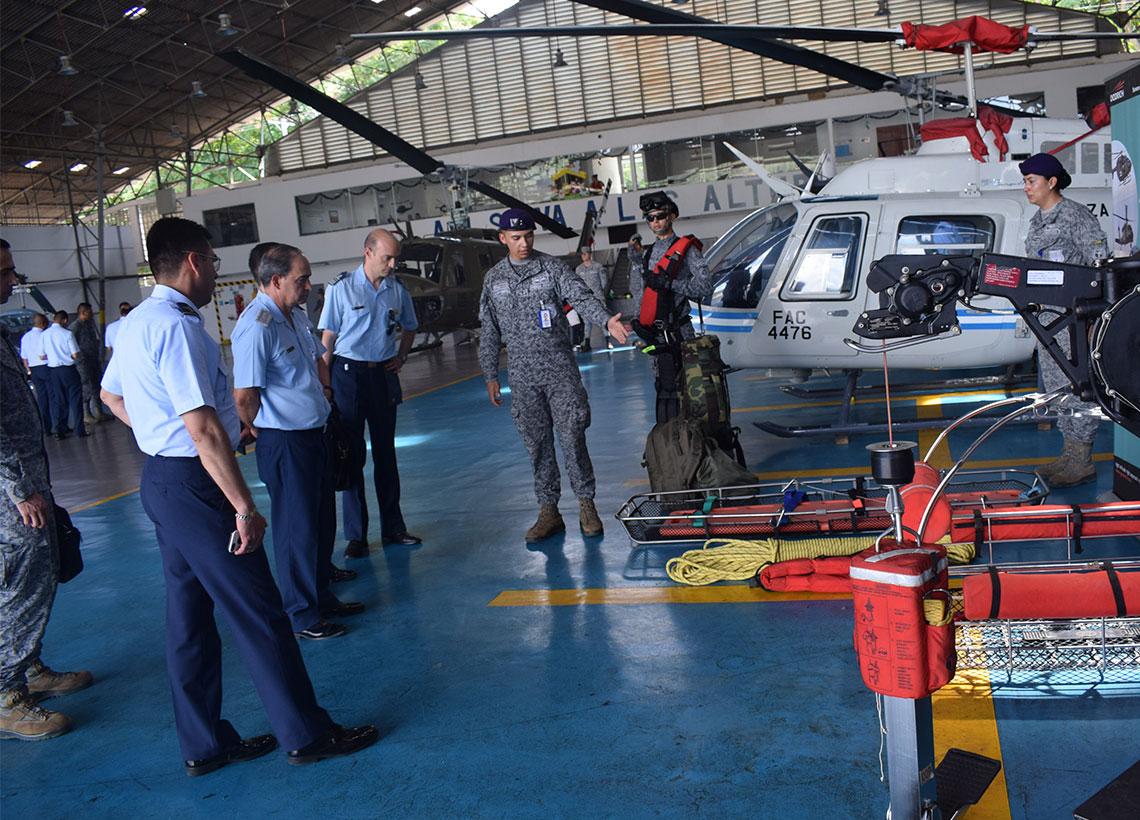 Brigadier Major Gustavo Alfredo Testoni, Deputy Chief of the Staff of the Argentine Air Force accompanied by General Jorge Tadeo Borbón Fernández, second Commander of the Colombian Air Force, visited the facilities of the School of Helicopters of the Military Forces, EHFAA, in order to learn about the academic programs in the training of helicopters pilots in Latin America.
They visited the facilities of the School, training classrooms, flight simulators UH1H y Huey II, and hangars. They also saw the static demonstrations of emblematic aircraft of the Unit such as the OH-13; and operational units such as the Owl, Bell 212, Bell 206 Ranger, Huey II and training helicopters such as TH 67 'Creek'; In addition they also saw some capabilities of the Air Combat Command No.4 that contribute to the fulfillment of the institutional mission and contribute to the defense of the country's sovereignty and security.
This is the first time the Chiefs of Staff of both Forces meet in Colombia with the aim of seeking an exchange of knowledge and experiences to strengthen interoperability and guarantee the success of the combined operations; in addition they open the possibility that officers of the Argentine Air Force participate in the academic and training programs of the Colombian Air Force.
Source: Colombian Air Force