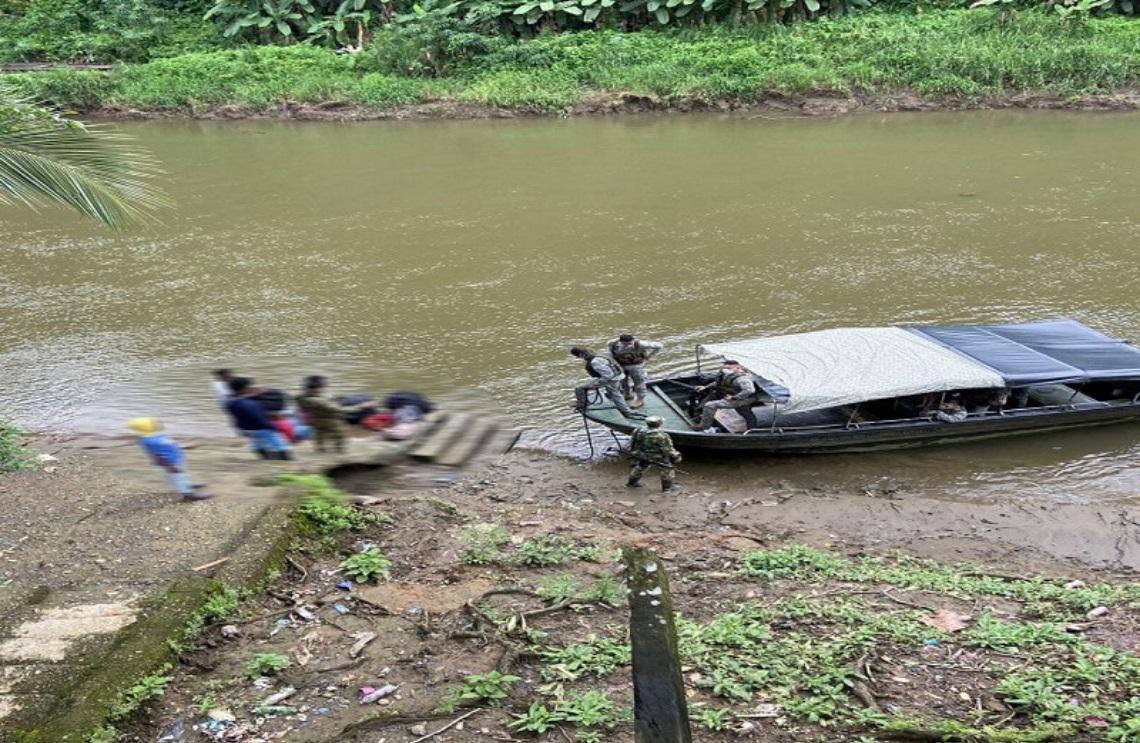 Troops of the Joint Task Force Titan, with its Army and Navy components, moved a former combatant and his family to a safe place, due to threats against their lives. These humanitarian operations seek to guarantee life and safeguard the good physical condition of the inhabitants.
Troops of the National Army, in development of the Titan Military and Police Campaign, with the support of the National Navy and in response to early warning No. 011 of 2018, through the information provided by the Civic Participation Network, attended the call for help of a former combatant, who received threats against his good physical condition and that of his family.
This person would be constantly intimidated by members of an organized armed group to leave his house in exchange of not attacking him and his loved ones.
Upon receiving this threat, they go to the Security forces to express the situation. Subsequently, the established protocols were activated, and a humanitarian support was carried out to evacuate them of the area to a safe place, where security will be guaranteed.
This is legitimate operation of Colombian soldiers, guarantors of human rights, in compliance with the Peace Agreement.
Source: National Army - News Agency