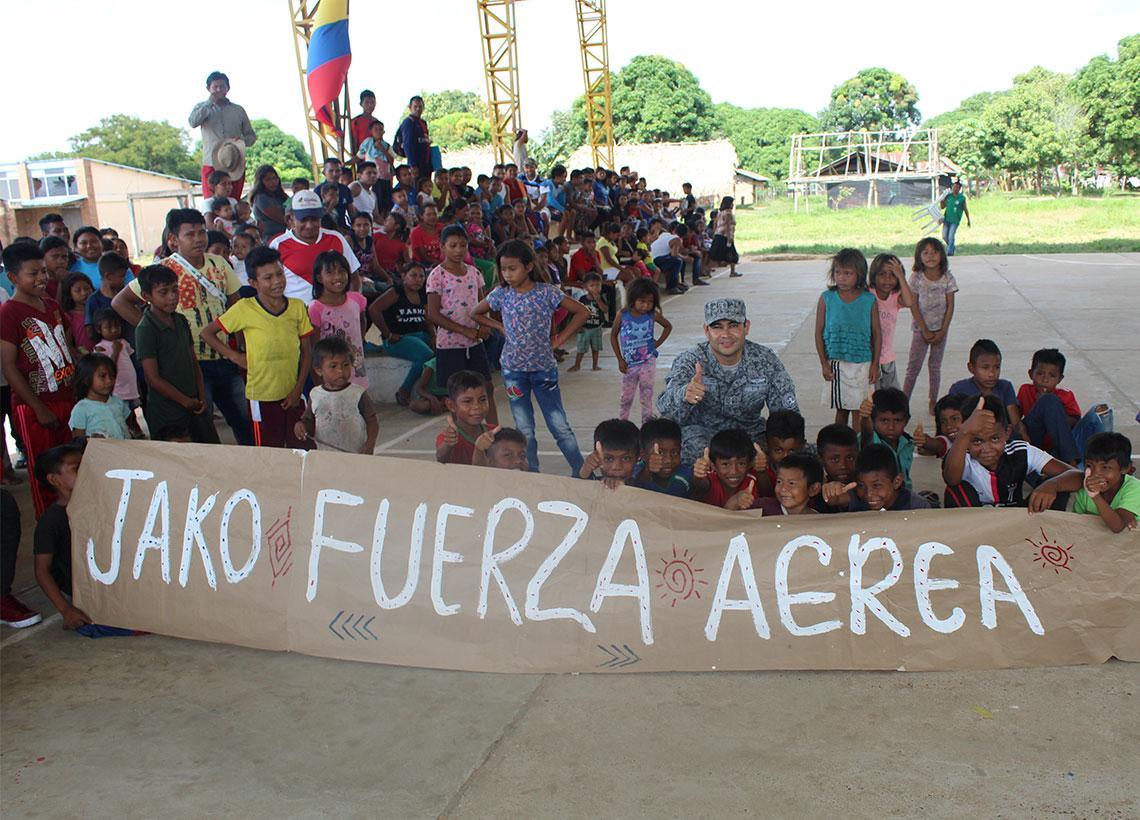 Sikuani and Wamonae indigenous community
An Uh-60L Black Hawk loaded with presents crossed the "Llanero" sky of the Casanare Air Group in Yopal to the indigenous reservation Caño Mochuelo in the limits of Casanare, Arauca and Vichada, where the Sikuani and Wamonae communities waited with great emotion for the military and participating institutions. They greeted them with a welcome sign that said 'Jako Air Force' which means 'hello Air Force' in their dialect.
On an approximately two-hour flight, the illusion of children, young people and adults who wanted to have a day of recreation with their air soldiers, who arrived with Christmas presents and the staff of the Colombian Family Wellbeing Institute to support the activity.
The indigenous communities, at the head of their governor Sofía Lombana, expressed their gratitude to their Colombian Air Force through different recreational activities in which they welcomed the military in their daily operations such as archery and cultural dance shows, among others.
The Air Force arrived with the objective of bringing happiness to this hard-to-reach Reservation because of its geographical location, because a trip by land and water would take about 24 hours from Yopal by car and boat. In this way, the military air institution demonstrates its commitment to the ethnic communities in the most remote places of the country.
Source: Colombian Air Force