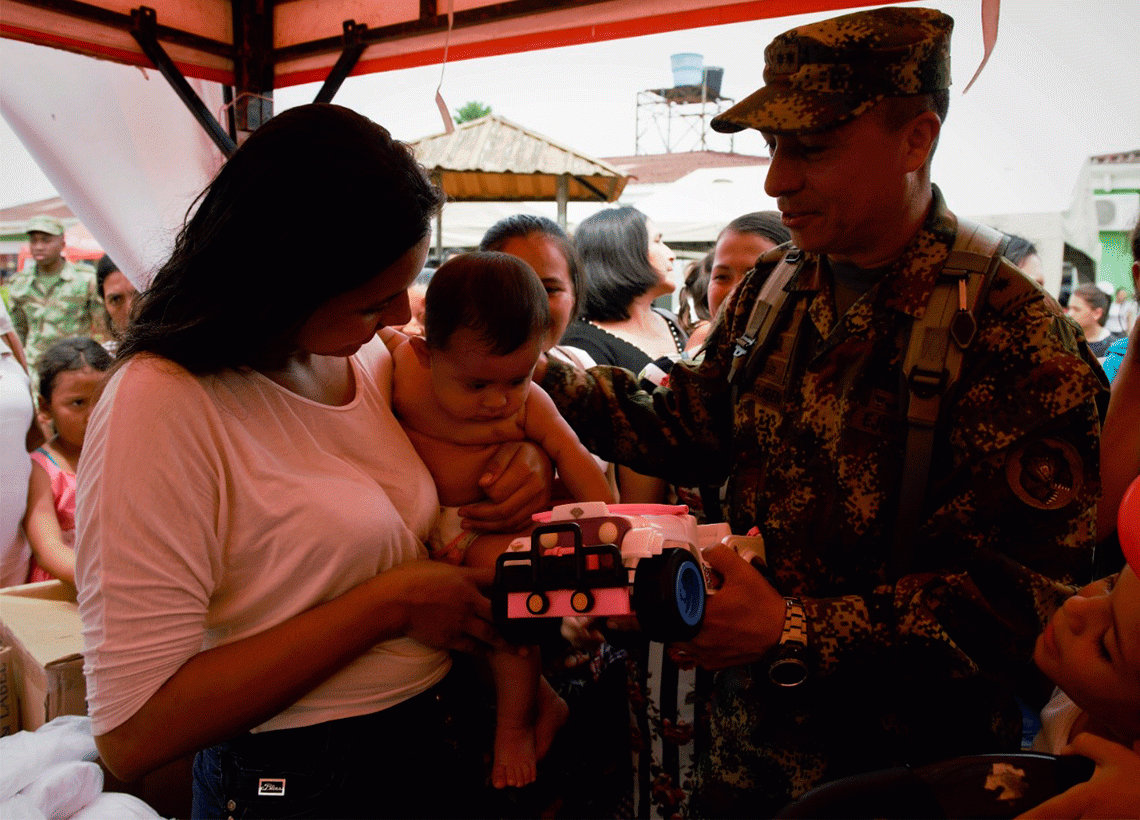 The binational event benefited more than 3,500 people with specialized medical care and recreational activities for all.
In order to contribute to the stabilization, development and consolidation of the territory, the National Army of Colombia and the Army of Ecuador, worked in international cooperation to conduct a Binational Development Support Activity in the municipality of La Dorada, municipality of San Miguel, in the department of Putumayo and the parish General Farfán, in Ecuador.
This activity, framed in the efforts of Comprehensive Action, was conducted from August 16 to 20, through the inter-institutional effort of the State and the important support of 34 volunteer doctors of the Arturo Calle Foundation, who provided medical services in specialties such as: general medicine, dentistry, gynecology, pediatrics, optometry, nutrition, physiotherapy, psychology, dermatology, orthopedics, endodontics and maxillofacial surgery.
In the same way, it is important to mention that this work that sought to improve the living conditions of these two populations, was coordinated by the Colombian Air Force and institutions such as: Universidad del Bosque and the Mayor's Office of San Miguel. This harmonious work conducted by institutions, brought goods and services that met some unsatisfied basic needs, and contributed to guarantee the conditions of comprehensive security, all together with the collaboration of the community.
Similarly, Colombian and Ecuadorian boys and girls from this border sector enjoyed recreational activities and fun activities full of joy and happiness thanks to the work of our Bicentenary Heroes. In the same way, 245 presents, 46 school kits and 45 food baskets, were distributed.
Source: Comprehensive Action and Development Support Command - CAAID