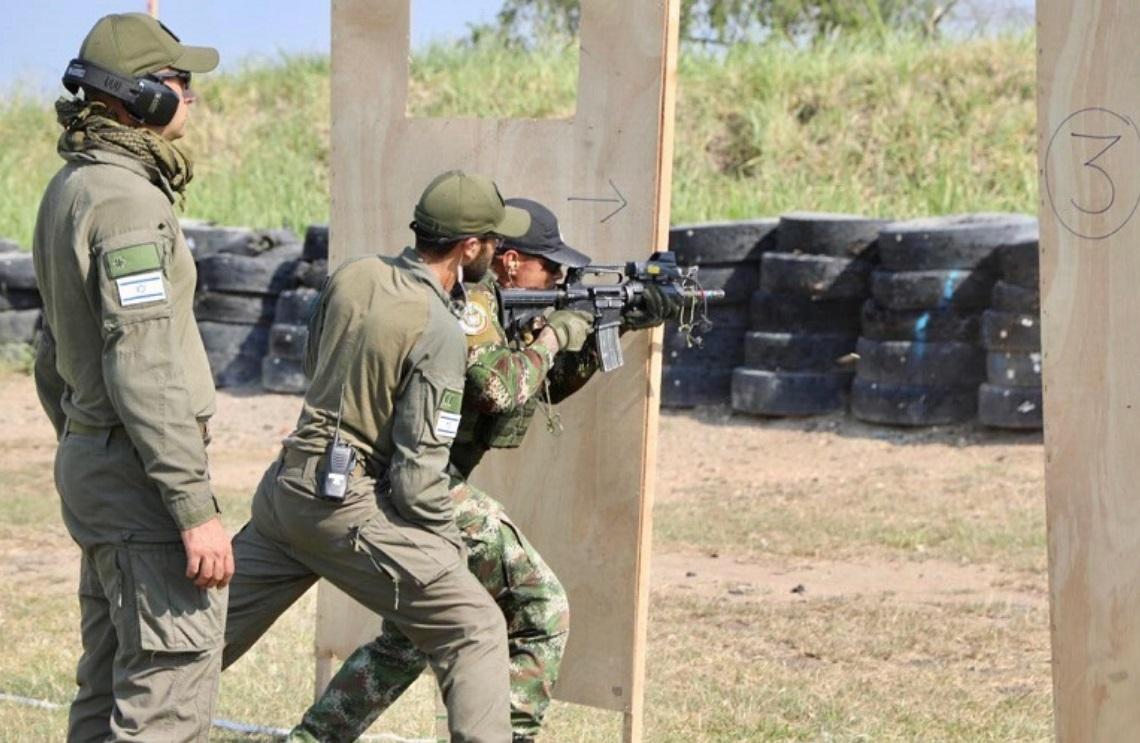 Israeli army instructors reinforced training in counter-terrorism and combat techniques of the Soldiers of the Special Forces Division of the Colombian Army.
As part of the strategies to promote international military cooperation with armies of partner countries, since the beginning of this year, a training program led by 10 instructors of the Israel Defense Forces (IDF), for soldiers of the Special Forces Division of the Colombian Army, has been carried out.
The experience of the Israel Defense Forces in strategic issues contributes to strengthening the military and operational environment by encouraging the technification and professionalization of the National Army for military operations in our country.
This training program, which took place at the Military Base of Tolemaida, in the facilities of the National Training Center (CENAE), was achieved through the efforts of the International Relations Directorate of the Colombian Army, led to strengthen the resources of the Colombian military training in techniques to counter terrorism and combat, more specifically on issues of hand to hand combat (Krav Maga: Israeli official System of fighting and self-defense), polygon, urban combat, air assault, and counter-terrorism operations.
The training focused on methods of observation and diagnosis of the unit, particularly in aspects such as the assessment of threats and the reference environment, including the definition of the operational method, structure of the unit and equipment, as well as the armament and particular resources of the group.
In such exercises, bilateral military cooperation includes the exchange of experiences with partner countries and the transfer of resources that provide a new perspective of operation to deal more effectively with common threats or transnational problems, using better tools on the part of military units and their commanders in Colombia.
In this way, links of cooperation are fostered and strengthened in the military field and additionally material and knowledge resources are obtained on new approaches that enrich the Colombian National Army and project its resources internationally, as well as the new axes of transformation.
Source: National Army News Agency