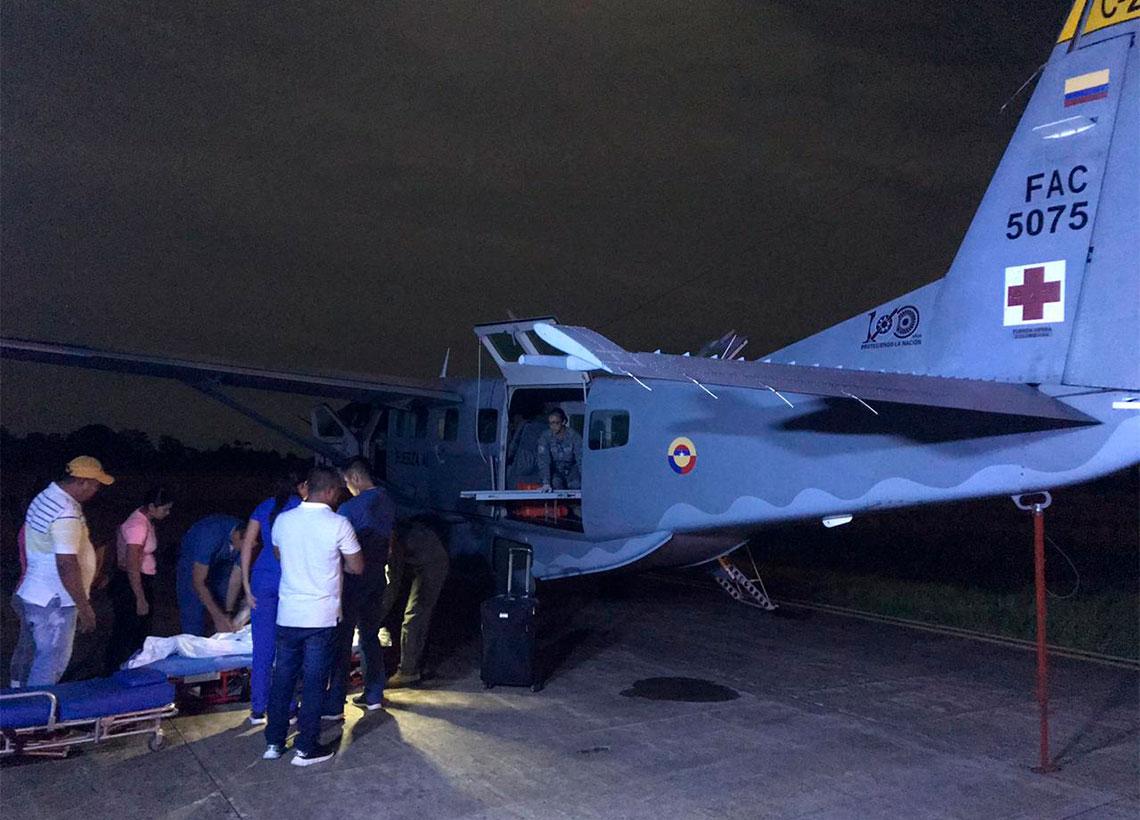 At night, a military personnel of the Air Combat Command No. 6 carried out in a timely manner the aeromedical transfer of a 10-year-old child, from the municipality of Puerto Leguízamo to the Air Base, for later, take him to the Colombian capital city.
On board the C-208 medicalized Aircraft, the military health professionals provided specialized care in order to stabilize the child and improve the conditions he was in while he was being transferred to the Tres Esquinas Air Base.
Taking into account his delicate state of health, he was taken on a pressurized SK-350 aircraft that left CATAM, landed at CACOM-6 and returned again to Bogotá, exactly to the Central Military Hospital, where he will continue his recovery process.
Source: Colombian Air Force