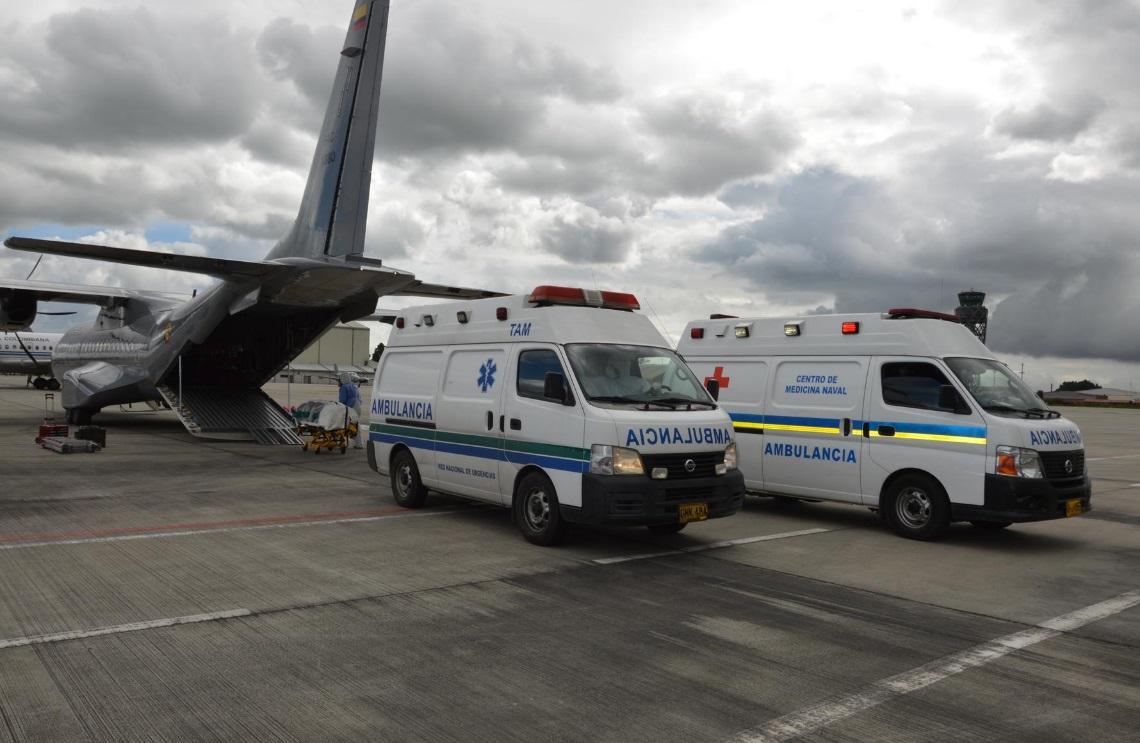 The Colombian Air Force continues to reach the most remote parts of the national geography to provide support and help to the inhabitants who need it the most. On this occasion, the Air Command of military transport (CATAM) in coordination with the National Center for Personnel Recovery (CNRP) carried out the air medical transfer of two men with Covid-19 to receive medical care that guarantees their well-being.
The request was made in Puerto Leguízamo, Putumayo where a C-295 Aircraft in medical configuration with isolation chambers arrived in with all the necessary medical equipment to carry out this type of operations.
The medical crew aboard the aircraft, for the first time, composed of women, represents the ladies of the air willing to sacrifice and do their best  in the midst of these missions of high risk and complexity.
They at all times ensured the safety of patients during the flight, monitoring vital signs.
Source: press-Colombian Air Force