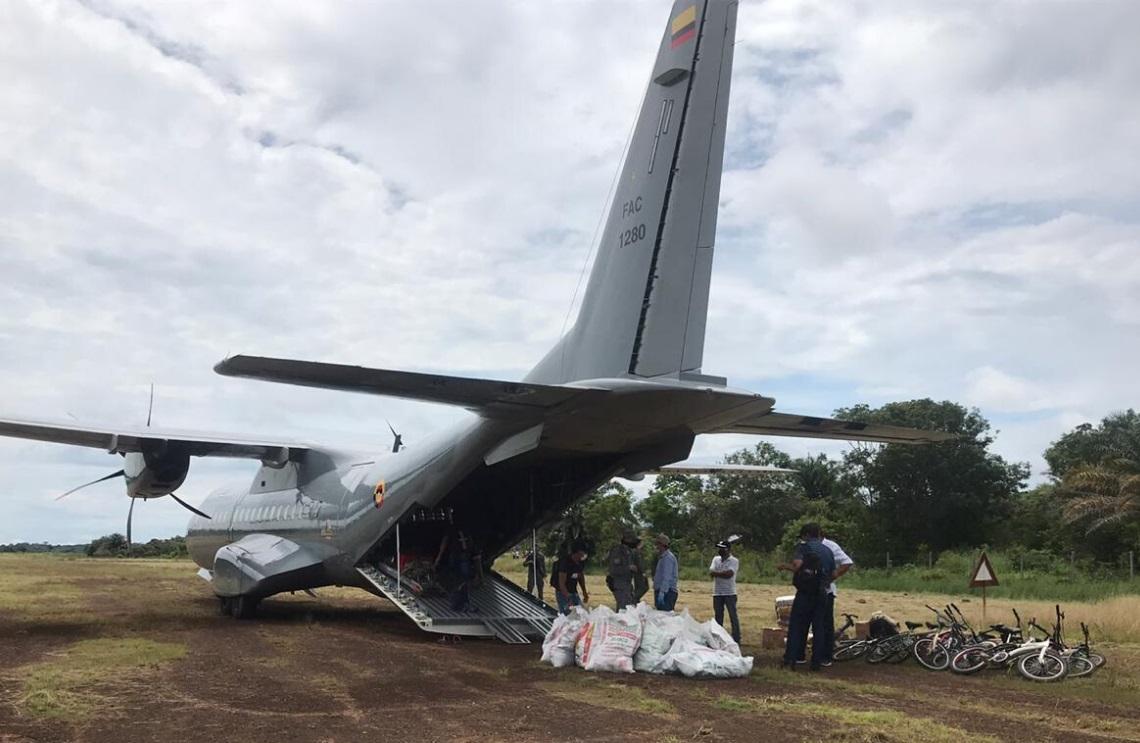 Peasants of the municipality of Güerima in Vichada, which are part of the Comprehensive National Plan for the Substitution of Plantations of Illicit Use (PNIS), reactivate the commercialization of the cacao they produce thanks to the accompaniment and supervision of the Joint Task Force ARES and the Air Group of the East of the Colombian Air Force.
The Military Transport Air Command, CATAM, arranged the C-295 aircraft for the transfer of 4,250 kilos of cacao, which will be distributed from Güerima to Casa Luker in Bogotá, contributing to the planting, distribution and sustainability in the region. In the same way, 208 food baskets, school kits, educational tablets, bicycles, among other items, were distributed, which will be distributed to the Güerima school.
The inhabitants, who were immersed in illegal plantation and growing coca, are now part of the 826 families of the 32 municipalities of Cumaribo, who have changed their lifestyle, moving forward towards peace, giving continuity to the program of substitution of illicit plantations. During 2020, the Colombian Air Force has transported 11,150 kilos.
In addition, during the activity collectors were paid, who, due to the health emergency, had not been able to receive them.
With the permanent support of their Colombian Air Force, the peasants of the Vichada department continue with the planting of cacao, supporting them with the logistics required for production to reach different areas of the country, decisively contributing to the municipality.
Source: press - Colombian Air Force