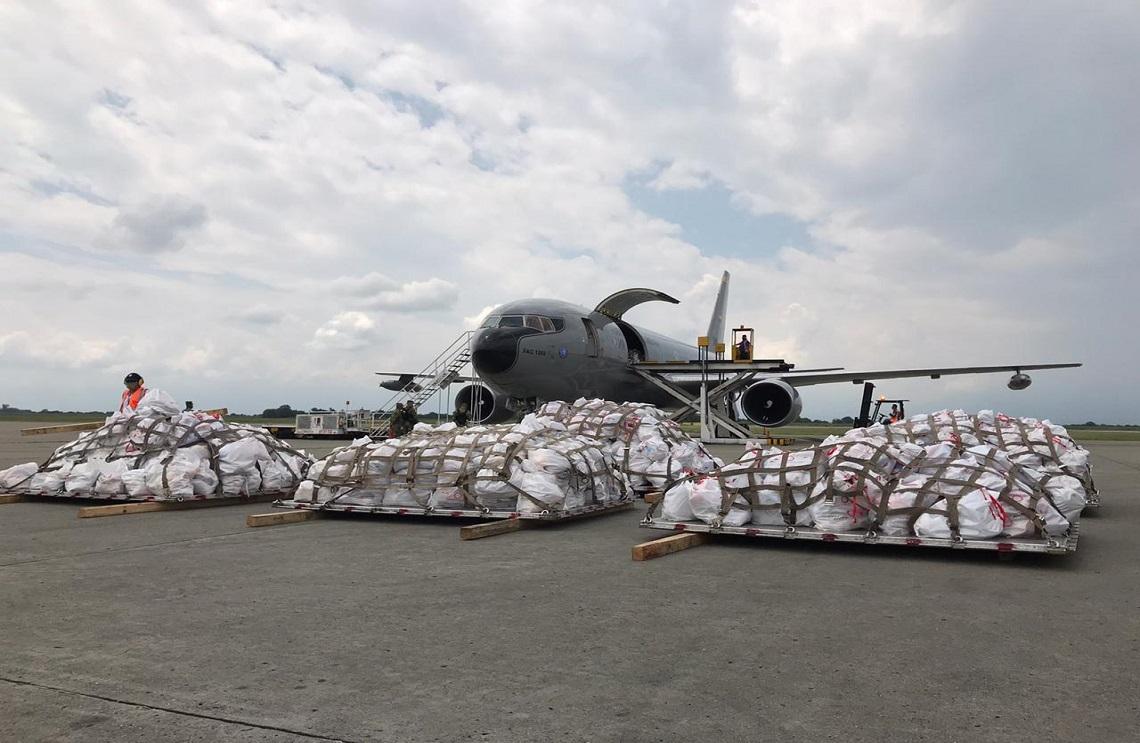 The Colombian Air Force continues to work tirelessly amid the pandemic. On this occasion, it transported more than 40 tons of humanitarian aid, making an air bridge between Cali (Valle del Cauca) and Tumaco (Nariño) in order to carry nutritional baskets that will benefit the most vulnerable inhabitants during the pandemic situation in this region.
To carry out this operation, the Military Transport Air Command (CATAM) ordered the Boeing 767, Hercules C-130 and the Cassa 295 aircraft that transported 1,500 food baskets in record time, responding quickly and effectively to the needs of the inhabitants of Tumaco.
These aircraft transported timely the cargo to the department of Nariño, in coordination with the Air Combat Command No.7, CACOM7, demonstrating the capacity of tactical transport and operational readiness that the Colombian Air Force has to comply with all types of missions.
In the same way, the cargo was dispatched and received by the military personnel of the Colombian Air Force, following the strict measures implemented by the Institution for the transport of cargo and personnel, carrying out complete biosafety protocols.
In this way, CATAM ratifies its commitment to the Colombian people, supporting them in any situation, making all their resources available in order to contribute to mitigate the effects that covid-19 has had in the country.
Source: press - Colombian Air Force