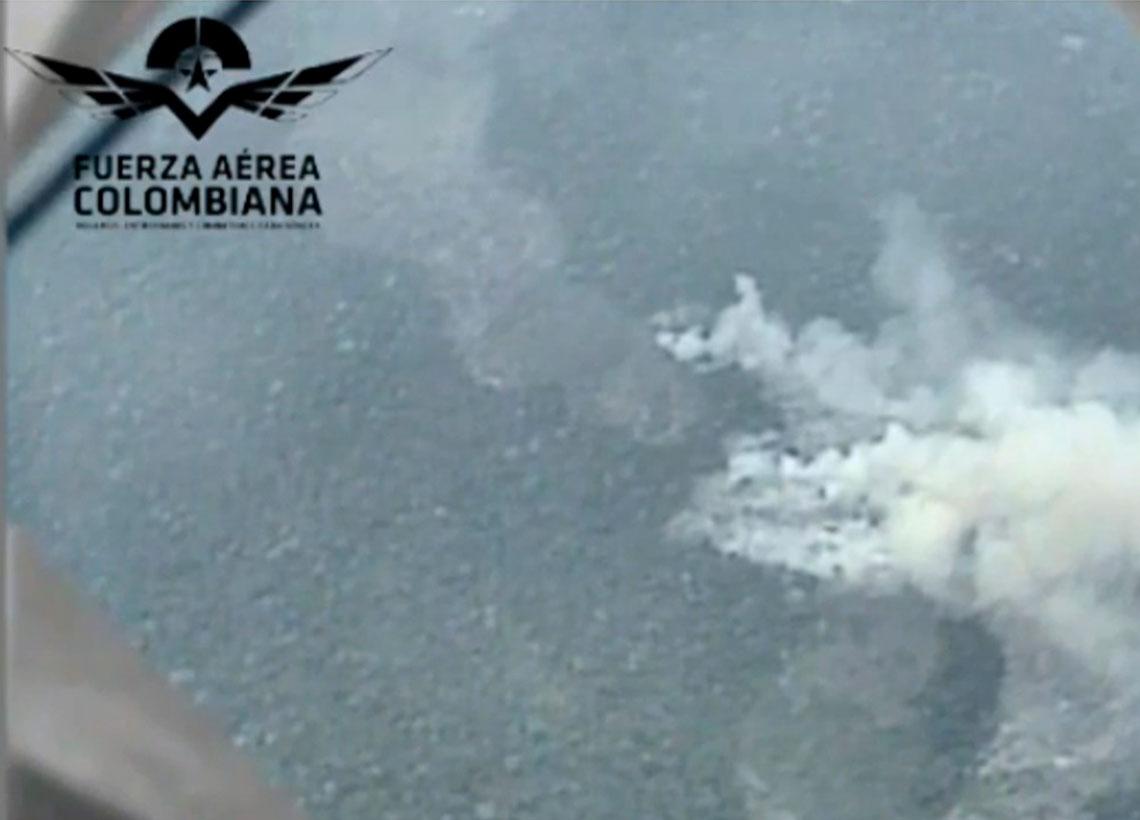 Thanks to the implementation of the Artemisa Campaign against deforestation in Colombia and in compliance with the monitoring flights carried out by the Air Force, Sunday afternoon, February 16, a large-scale forest fire was detected in the National Natural Park Tinigua in the department of Meta.
The air force Component of the Omega Task Force deployed to verify the magnitude of the conflagration, noting that it hit about 30 hectares of nature reserve, in the same way it found 6 more fires inside the park.
Immediately the protocol is initiated and after the coordination, troops of the Rapid Deployment Force of the Joint Task Force Omega, secured the place to conduct the drops of water with a Black Hawk helicopter and a Bamby Bucket system.
In the place, efforts are made to control the emergency, which is apparently caused by a human factor, since during the flights illegal constructions where adults and children live, were found.
Source: Colombian Air Force - Press