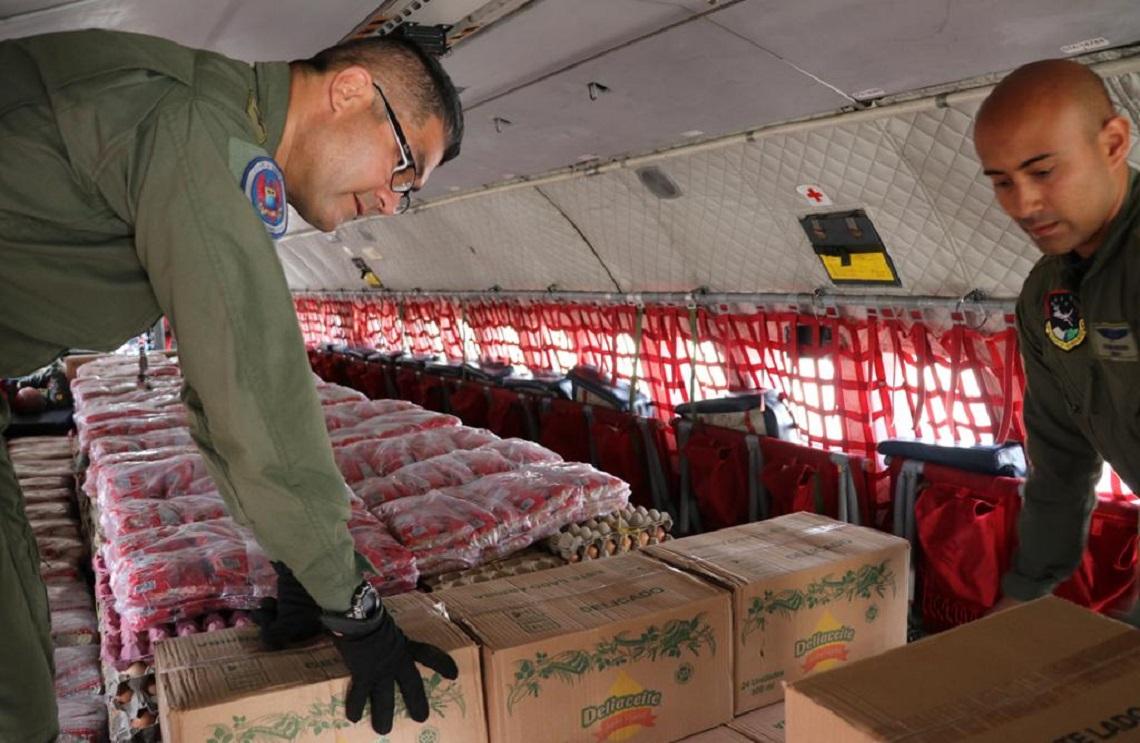 C-295 aircraft of the Colombian Air Force are ready to transport 46 tons of cargo with nutritional baskets for children of these regions of the country to Bahía Solano, Chocó and Leticia, Amazonas, to compensate the closure of the modalities of face-to-face assistance to early childhood normally provided by the Colombian Family Wellbeing Institute (ICBF), as a measure to prevent contracting Covid-19.
The flights, requested by the ICBF, will be carried out during the weekend from the Military Transport Air Command (CATAM) in Bogotá. Aircrafts will take off carrying the food support to hundreds of children who comply with the isolation in their homes.
It is worth noting that the Institution will comply with the biosafety measures established by the Ministry of Health for the transport of provisions; in the same way, the ICBF will implement the protocols for distribution of items to the families.
Source: Colombian Air Force