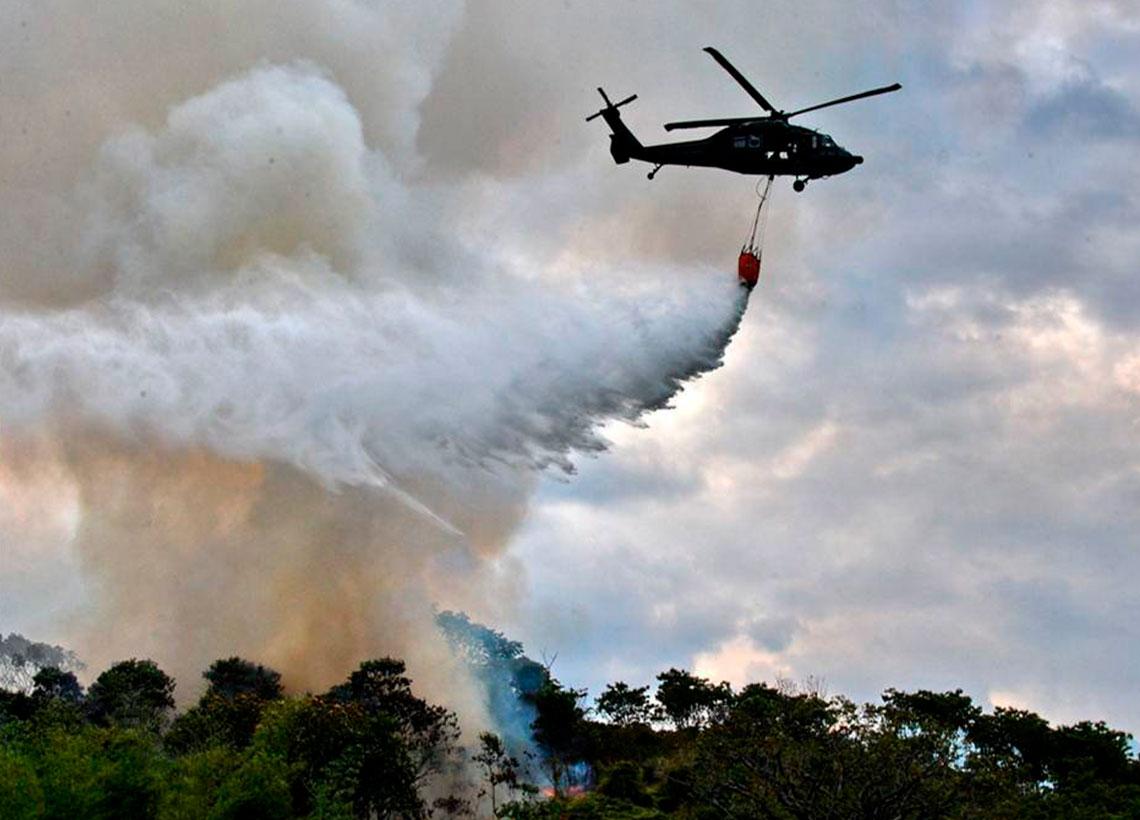 Fire extinguishing by the Colombian Air Force in the southwest
The Colombian Air Force, through Air Combat Command No.7, during 2019, carried out a joint work with all its personnel, managing to contribute positively to the population, defense and security in the southwest of the country.
With more than 2,607 flight hours in air operations, the crews of the Marco Fidel Suarez Air Base carried out national and international aeromedical transfers that were key to safeguarding the lives of a large number of Colombians. On the other hand, it was possible to neutralize different structures and criminal groups, obtaining through operations against drug trafficking.
In addition to these missions, different emergencies were handled by Black Hawk UH-60L aircraft and the Bambi Bucket system, thus preventing the spread of the flames and thus protecting the environment and citizens.
In addition to this, to ensure the tranquility of the people, not only on special dates, but every day of the year, overflights were permanently carried out to constantly monitor and observe the state of the municipalities of these departments.
In the same way, one objective was to promote spaces for citizens in which, through Development Support Activities and civilians, more than 54,797 people benefited including adults and children from the departments of Valle del Cauca, Cauca and Nariño.
Source: Colombian Air Force