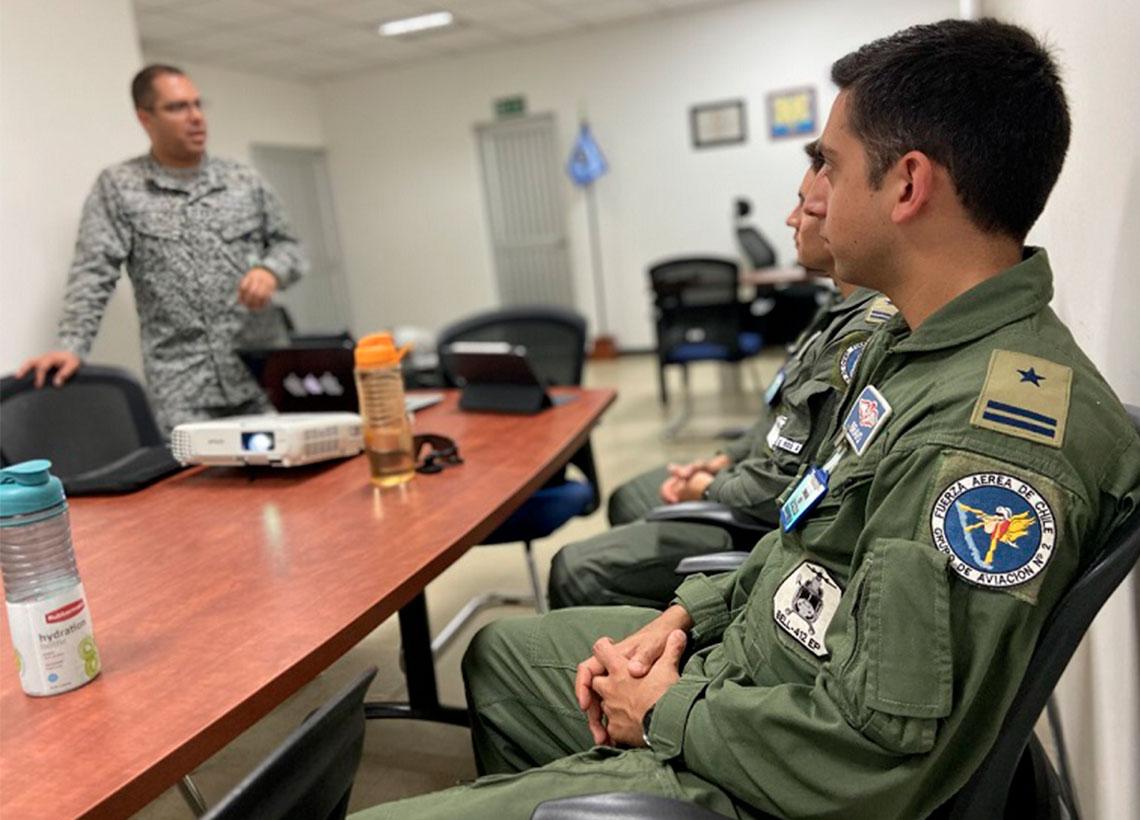 Aerial doctrine, methodology and regulations some of the topics discussed during the meeting.
With the purpose of exchanging experiences, doctrine and lessons learned in the operation of remotely manned aircraft-ART, a delegation of pilots of the Chilean Air Force arrived at the facilities of Air Combat Command No.3 to strengthen ties of fraternity and cooperation between the two nations.
As part of a bi-national agreement with the Chilean Air Force, the instructors of the Basic School of Remotely Manned Aircraft, presented their experiences and showed capacities developed through the years of operation in the Colombian Air Force over 10 years ago.
There were subjects such as the doctrine in the use of these platforms, lessons learned, academic programs, training processes, methodology and academic options, civil regulations and other issues related to the operation, training and operation of air systems remotely manned.
This type of meetings are held constantly with partner countries, contributing in a coordinated way the experience of each nation for the improvement of military aviation in Colombia and Latin America.
Source: Colombian Air Force