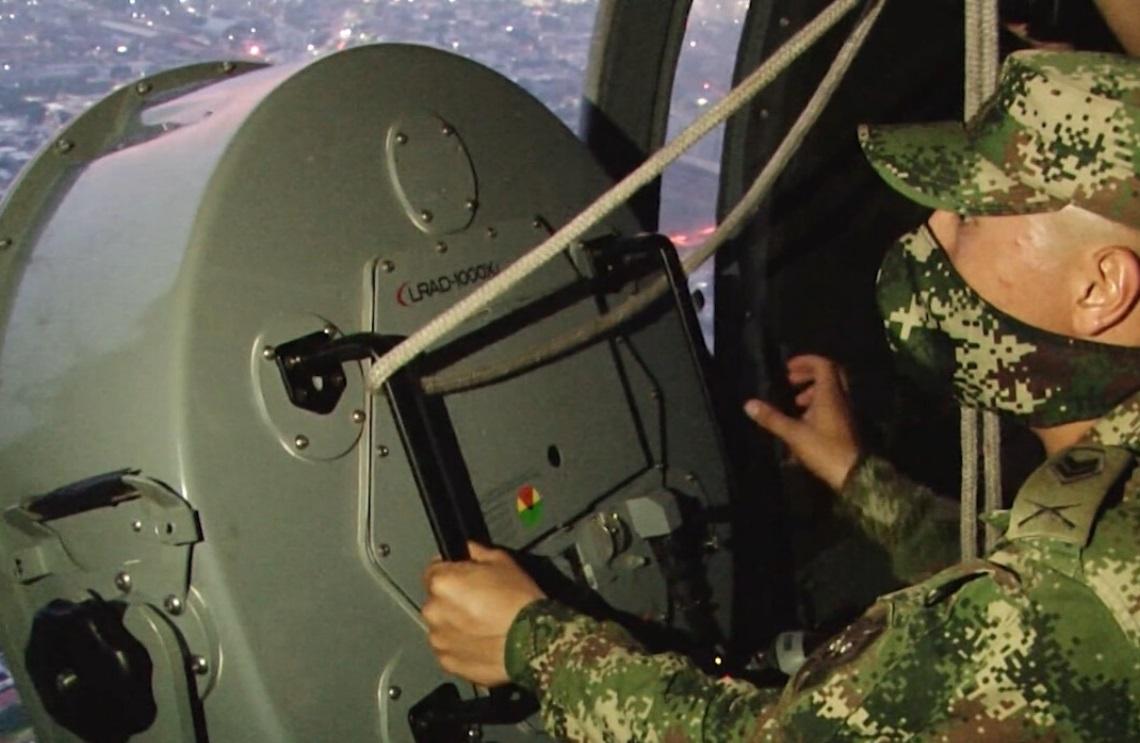 Men of the National Army carry out a prevention campaign flying over the city of Cúcuta, Norte de Santander, on board a Black Hawk helicopter.
Soldiers of the National Army, in the framework of the operations of Defense Support to the Civil Authority, with the sole mission of inviting the inhabitants of Norte de Santander through loudspeakers to prevent Covid-19, flew in a UH-60 Black Hawk helicopter over the city of Cúcuta and its metropolitan area.
Citizens could listen to messages that, from 3,000 feet high, were transmitted warning about the virus that everyone has to prevent and take care at home. The message is «Covid-19 is a respiratory condition that spreads from person to person whose symptoms are dry cough, fever, shortness of breath, tiredness or fatigue. The first step to prevent is knowing. Stay at home!".
With messages of prevention and action like these, soldiers of the Comprehensive Action and Development Battalion No.2, the Aviation Mobility and Maneuver Battalion No. 2 and the Thirtieth Brigade capture the attention of citizens more than 4 kilometers away, the range of operation of this powerful transmission equipment.
Source: press - National Army