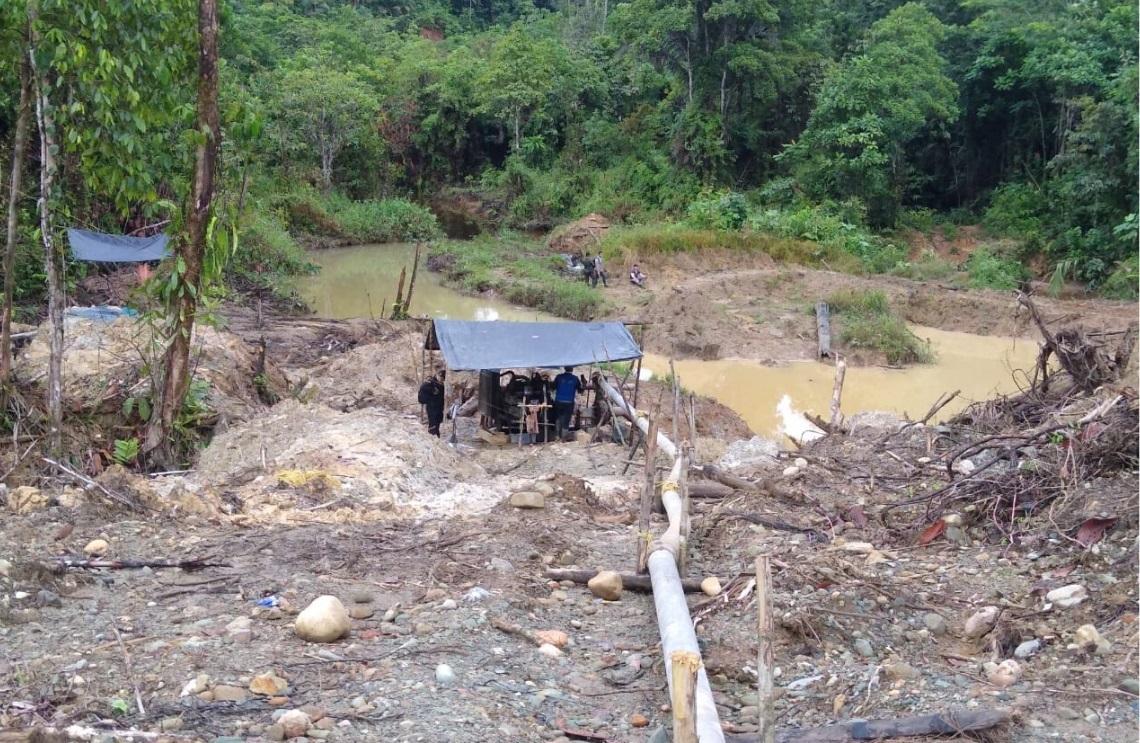 In military operations, framed in the Operation Artemisa, for the protection of water, biodiversity and natural resources, the Military Forces through the National Army, National Navy and the Colombian Air Force, in coordination with the National Police, carried out a heavy operation against the finances of the Manuel Hernández El Boche front of the organized armed group Eln, in the municipality of Puerto Murillo of the municipality of Quibdó, Chocó.
Thanks to the information provided by the Civic Participation Network, the discovery and subsequent destruction of 3 motors, 3 backhoes and 2 mining production units was possible, which were used to finance criminal operations that deteriorate the environment in the department.
With these operations it is possible to hit illegal mining in the area, with approximate loses of $ 1,050 million pesos in machinery and $ 21,000 million in production; troops also recovered 4 hectares, obtaining a reduction in the environmental impact in the municipality of Quibdó and in the same way in the San Juan river.
Source: press - Colombian Air Force