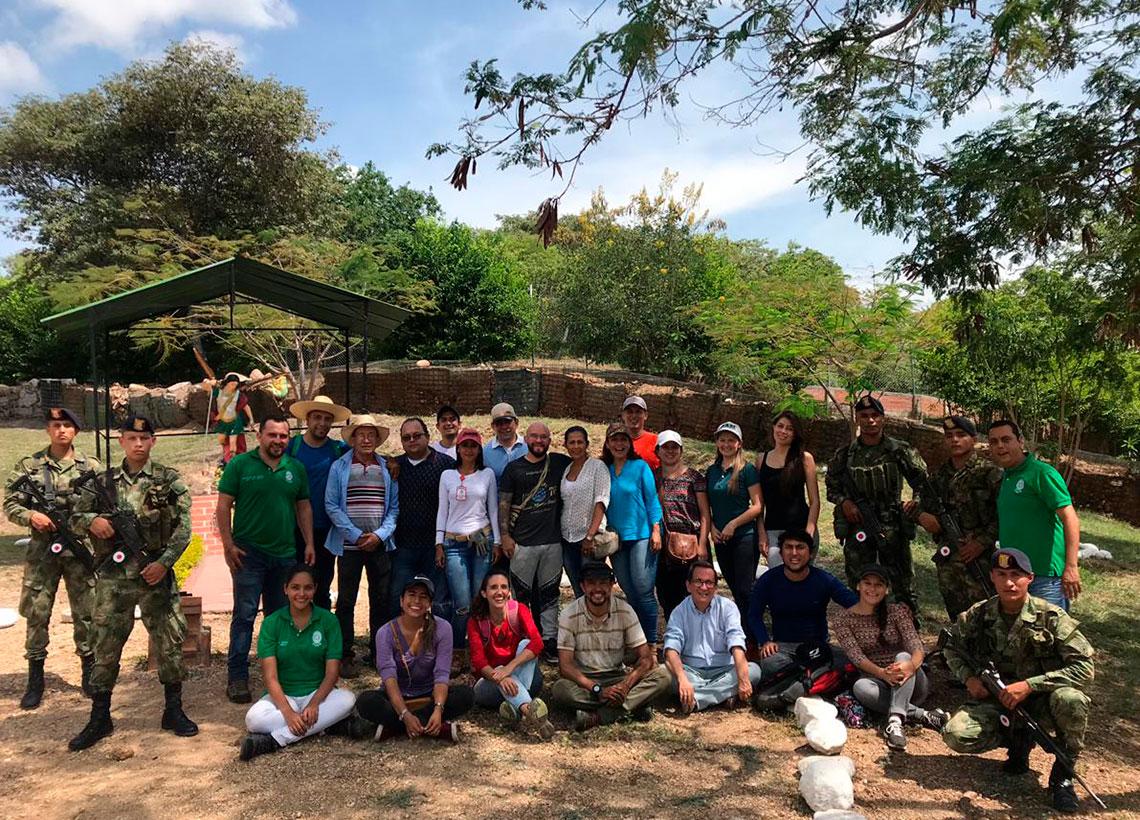 The soldiers of the Brigade 13 arrive at the municipalities of the department promoting the cleaning and adaptation of natural spaces that provide a pleasant environment for the inhabitants.
Troops of the Infantry Battalion nº. 39 Sumapaz, in coordination with the municipal administration, Emserfusa and the community action board of the Gaitán neighborhood of the municipality of Fusagasugá, in the department of Cundinamarca, carried out an activity of cleaning and garbage collection in the market place, managing to collect 120 kilos of solid waste, in order to recover the public space leading the inhabitants of this sector to access leisure activities and social integration.
On the other hand, in El Yulo, in the municipality of Ricaurte, in Cundinamarca, the Bicentenary Heroes of the Infantry Battalion no. 28 Colombia, made the planting of more than 100 native trees of this sector that houses an ecosystem of great ecological value, considered as the only wetland of tropical dry forest that exists in the department and one of the few that has managed to survive climate change.
Source: National Army