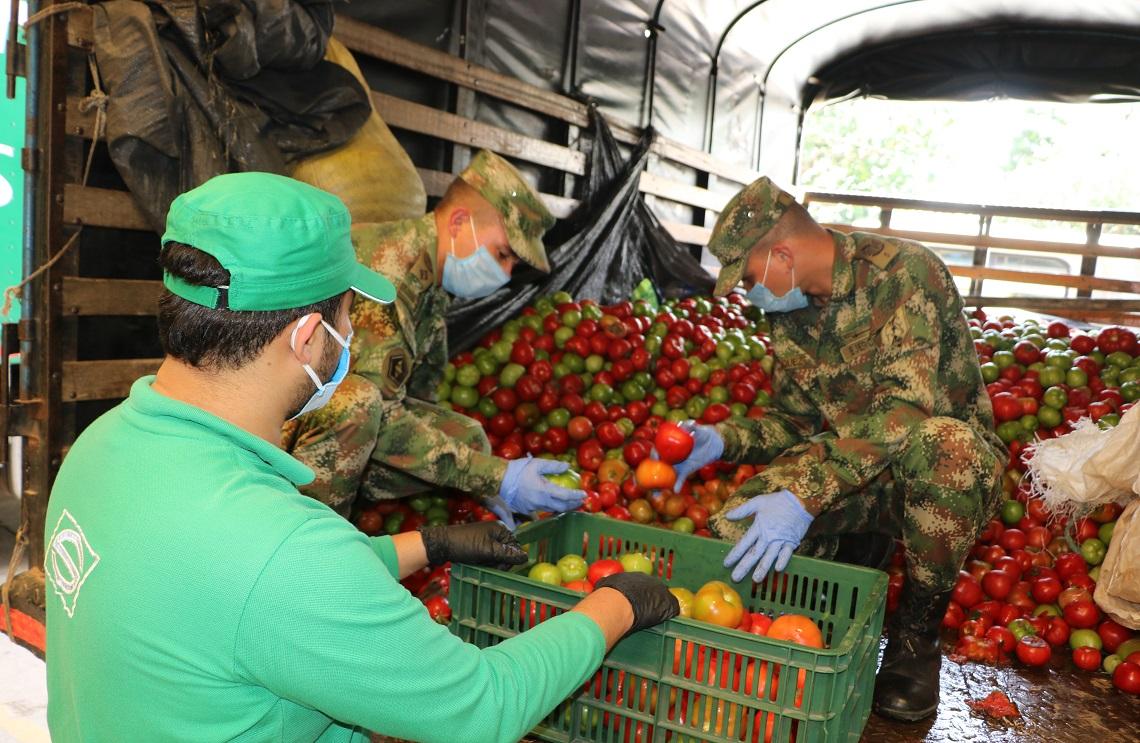 Four tons of tomatos, from Betulia, were distributed to foundations, thanks to the institutional coordination with Servientrega.
Soldiers of the Fifth Brigade, a unit of the Second Division, in a coordinated effort with national companies such as Servientrega, arrived in rural zone of Betulia, in Santander, to support about 16 farming families in the region who were losing their tomato plantations due to its low price and high transportation costs to the city.
On this occasion, about four tons of tomato were collected by peasants and soldiers of this Unit and in a coordinated work with the courier company. It is an economic contribution so that the farmers did not completely lose their harvest and in some way they can save the resources invested in cultivation.
The product was transported to the capital city of Santander and subsequently selected and distributed to foundations, homes for the elderly and other institutions in the metropolitan area, thus contributing this important resource to the family basket.
Thus, the National Army ratifies its commitment to the countryside of the region, supporting farming families, putting all resources at their service and coordinating efforts so that more companies and institutions join initiatives like these that benefit the inhabitants.
Source: press - Fifth Brigade - National Army