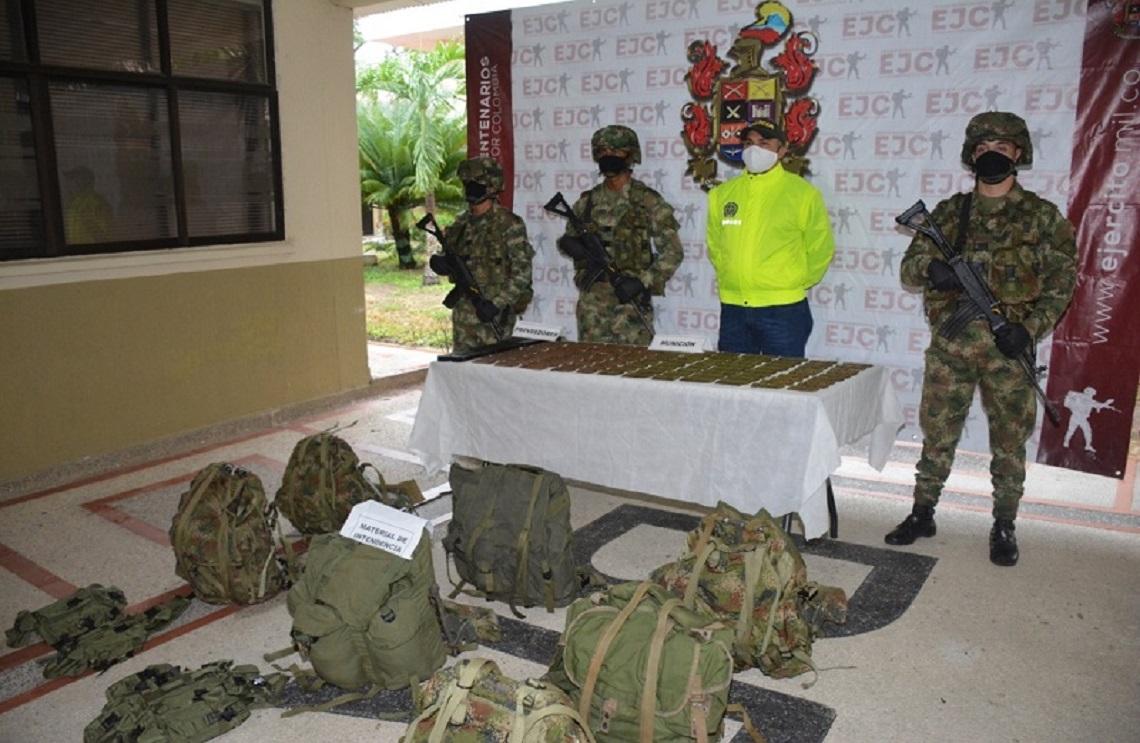 Troops of the Quiron Task Force, unit of the Eighth Division of the National Army, found abundant war material and accessories.
Thanks to intelligence work, the Special Energy and Roads Battalion No. 16, managed to find and destroy two illegal hideouts, apparently belonging to the residual Organized Armed Group, GAO-r, Structure Tenth Martín Villa, which commits crimes in Arauca department.
In the first operation, carried out in the hamlet La Conquista, in the municipality of Arauquita, 893 cartridges of 7.62 mm caliber, 441 cartridges of 5.56 mm caliber, 976 cartridges of AK47, magazines of different calibers and abundant explosive material, were found and destroyed by the Anti-Explosives Specialized Group, EXDE.
In the second operation, carried out in the same hamlet, campaign equipment and clothing for the exclusive use of the Military Forces were found, among other military accessories. Everything was put into custody of the authorities.
Source: National Army  -News Agency