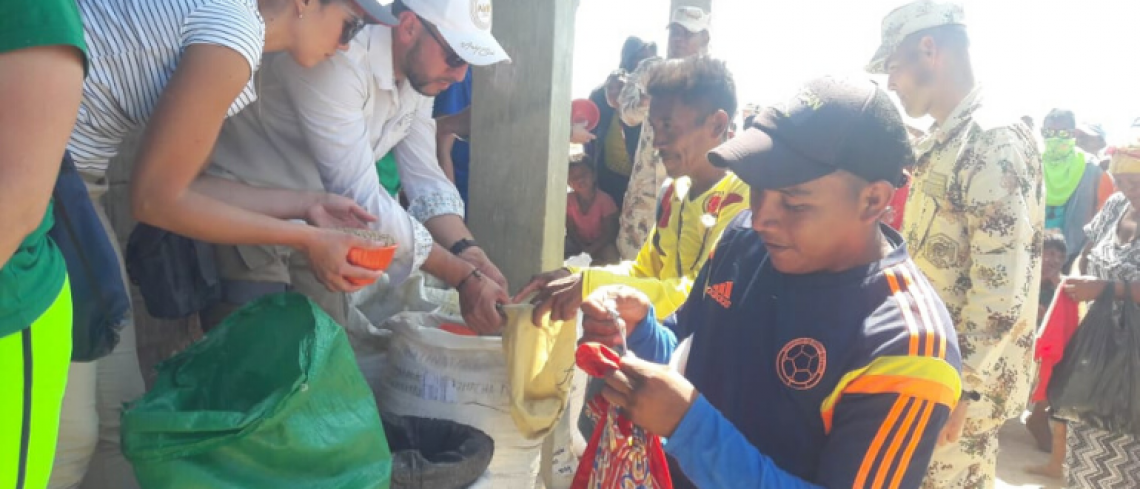 The Foundation Colombian Environmental Movement seeks to promote environmental protection through educational, communicational and advocacy strategies on the public agenda, which is why the National Army through the First Division with its Tenth Brigade and the Comprehensive Action and Development Support Command and its Comprehensive Action Battalion No. 1 have worked since 2019 in coordination with this non-profit organization.
On this occasion, a humanitarian mission is carried out from February 6 to 9. The "Yo Soy Guajira" mission has medical activities, water distribution, planting of trees, food preparation, plastics collection and animal care. In addition to recreational activities for children, distribution of water and non-perishable food and purifiers were distributed in the Murujuy ​​communities in Uribia, and Marrollomana and Onolaulia in Manaure.
In the same way, a photovoltaic electricity generator will be donated. It consists of 4 panels and 2 batteries in Wayutpa, in the municipality of Uribia, thus benefiting more than 1,200 people including 500 are children in Vulnerability status
The soldiers of the homeland are linked to this activity with the storage of 11 tons of non-perishable food, the lodging of 45 people and the transport of the photovoltaic unit, humanitarian aid and 40 volunteers to serve the benefited people.
The National Army will continue working with commitment and dedication for the communities that need it most through the work of coordination and for the stability of the territories throughout the Colombian geography. Faith in the cause!
Source: National Army