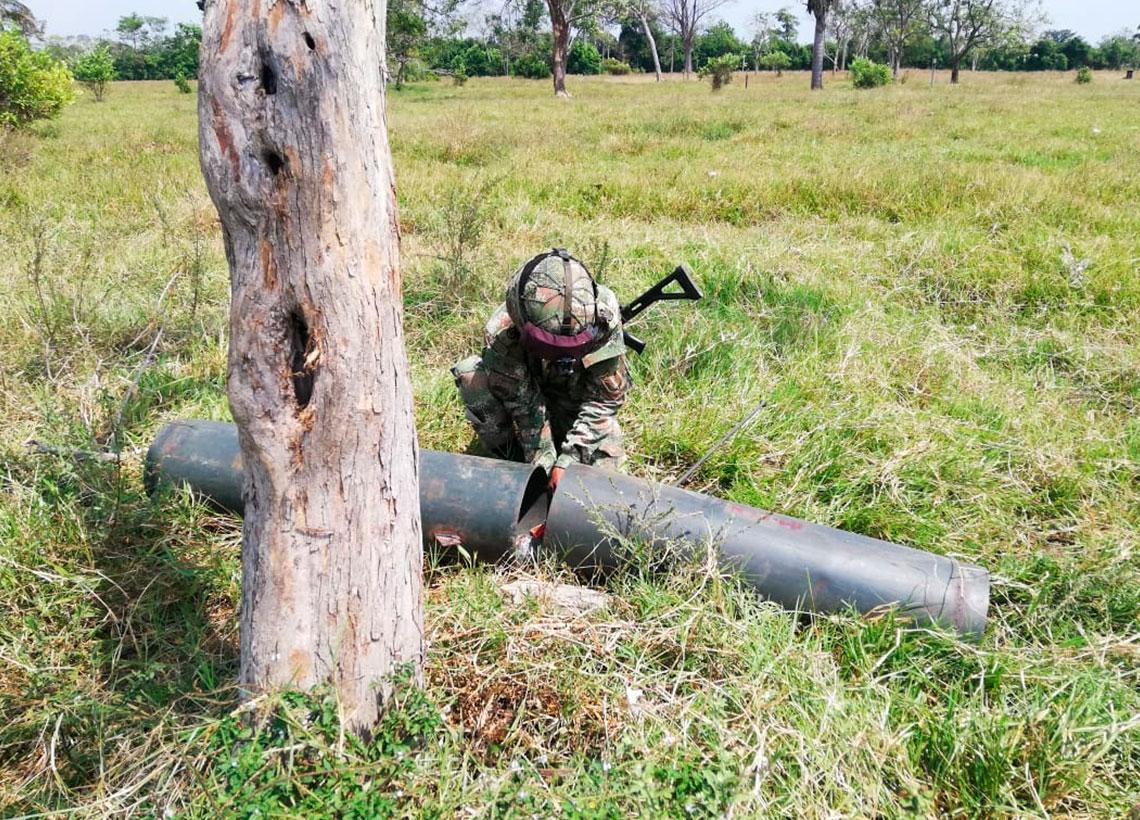 Thanks to the rapid operation of the troops of the Ground Operations Battalions No.27 and No.30 of the Quiron Task Force, a military unit of the Eighth Division of the National Army, two terrorist operations that were intended to be perpetrated against civilians, Security forces and strategic assets of the Nation, were neutralized.
In the first operation, troops of the ground Operations Battalion No.27 through tactical maneuvers carried out in Porvenir village, in the municipality of Arauquita, found two launching pads with cable activation system that contained two 100-poud industrial gas cylinders, apparently with five kilogram explosive balls and 120 meters of two wire cable.
In the second operation, the troops of the Ground Combat Operations Battalion No. 30, in the Laureles II village, through area reconnaissance maneuvers and with the support of the EXDE group of the military unit, found a clandestine hideout with seven rudimentary grenades of 60 millimeters, two meters of fuse and 12 explosive devices, antipersonnel mine type.
Anti-explosive experts carried out controlled destruction of these illegal weapons of war, prohibited in the protocols of International Humanitarian Law. At this time, the respective searches are conducted to rule out the presence of other explosive charges.
Source: Quiron Task Force