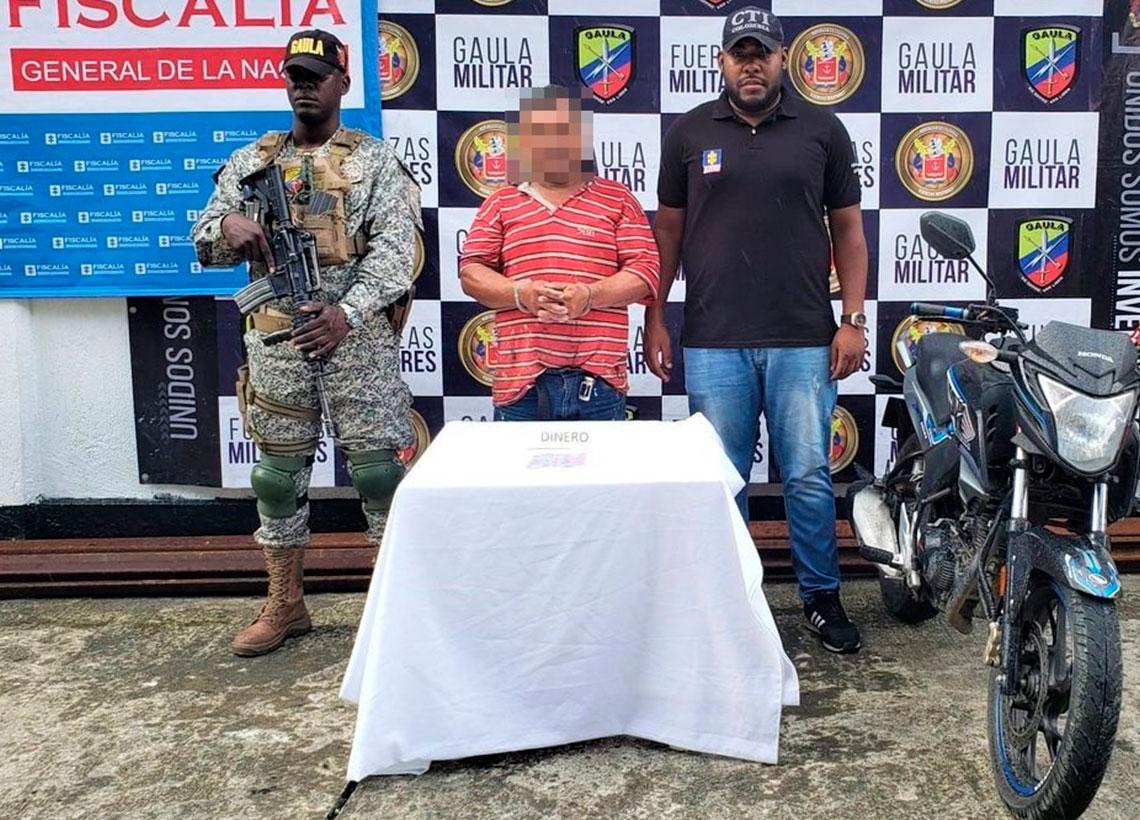 Colombian Navy troops captured an individual when he was about to receive 300 thousand pesos from a woman who had been allegedly intimidated more than a month ago by the individual, in exchange for not revealing personal information.
Thanks to the timely denunciation, the Military Gaula (Anti-Extortion and Anti-Kidnapping Group) of Buenaventura, attached to the Pacific Naval Force, ordered an operation in coordination with the Technical Investigation Corps of the Attorney General's Office, which led to the capture of the man, 52, who was driving a motorcycle in La Floresta neighborhood in the locality eight of the city of Cali.
The alleged victim residing in Buenaventura, revealed that as a result of the process of extortion, she had already given about one million pesos. The man, born in Buenaventura, was living in the city of Cali.
At the time of capture, the individual had with him a motorcycle and a cell phone with which he made the extortion calls. The man, who had no criminal record, was put into custody of the Attorney General's Office and must face charges of extortion.
Source: Naval Force of the Pacific