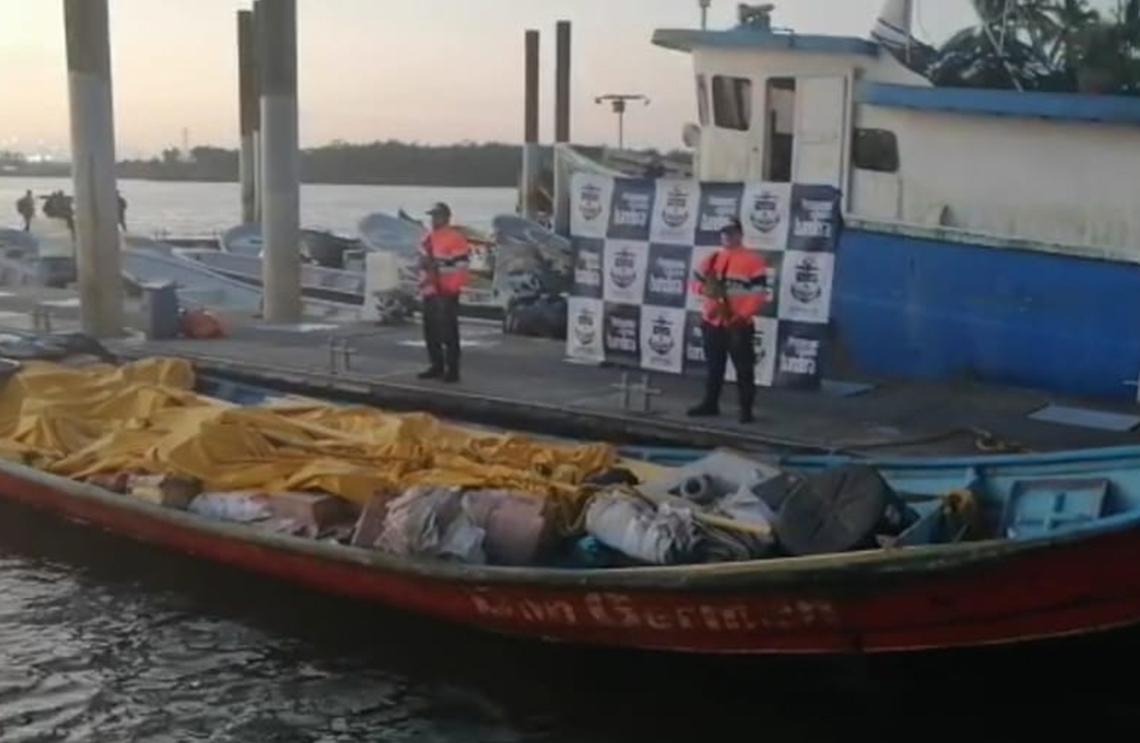 In recent hours, the Colombian Navy, through the Pacific Naval Force, in the framework of the heavy operation that it maintains against the criminals who carry out thefts at sea, achieved the recovery of the ship "Don Germán", which had been stolen in the San Antonio estuary sector, in the Lleras neighborhood, in Buenaventura
The community gave notice to Coast Guard Units of Buenaventura through line 146, who immediately conducted search patterns and arrived at the site, along with troops of the Navy Brigade No. 2.
Thanks to the timely reaction of the Coast Guard Units of the Colombian Navy, it was possible to find the ship and transfer it to the Coast Guard Station of Buenaventura. The recovered material, would cost approximately 25 million pesos; it was verified and given to its owner.
Source: Colombian Navy