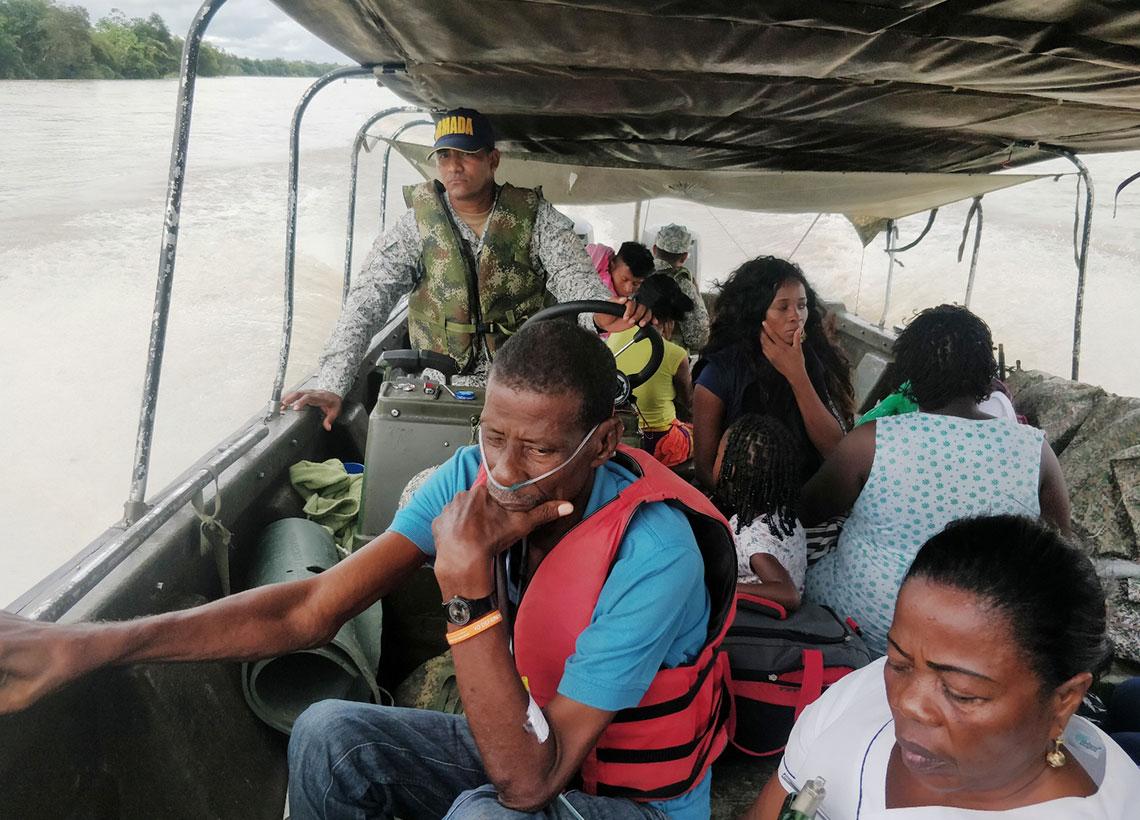 The Colombian Navy rescued eight people who were traveling in an ambulance-type boat, which due to mechanical failures, drifted in waters of the Atrato River.
Thanks to the timely call of the community, Units of the Navy Infantry Battalion No.16 found in the Atrato River the ship in which eight people were transported, two of them minors, on the Pogue route municipality of Bojayá, to Quibdó in the department of Chocó.
The ambulance motorboat of the municipality of Bojayá, presented an engine breakdown that stooped the boat; in this way, the patients, who required priority medical assistance, were helped and rescued by the Navy troops, and subsequently transported to a safe place in Quibdó, where they were treated at the San Francisco de Asís hospital.
The Colombian Navy will continue to carry out operations that led the safeguarding of human life in the rivers of Colombia, while inviting the community to implement the basic safety measures that include the review of communications equipment and proper use of the lifejacket when navigating in the water arteries of the department of Chocó.
Source: Colombian Navy