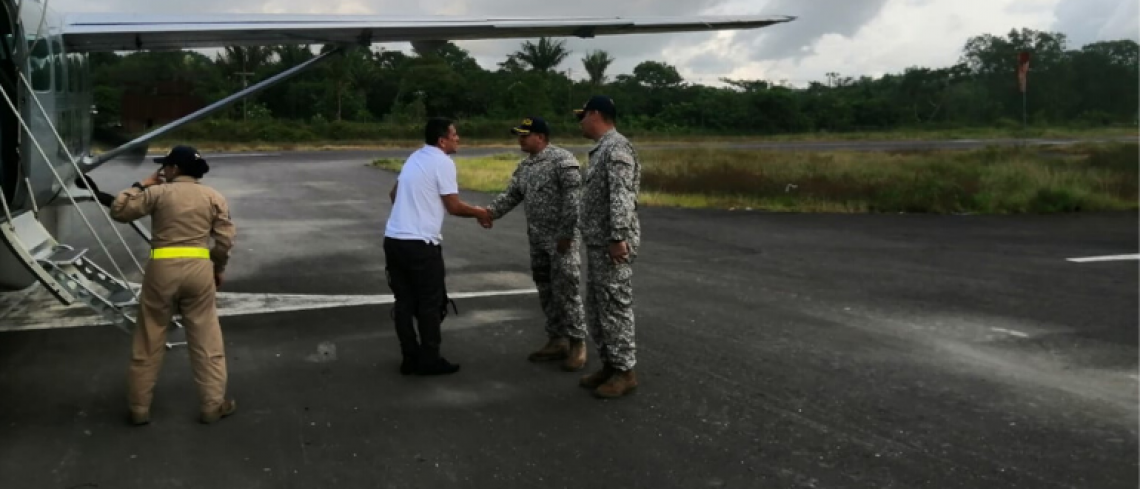 Committed to the well-being of the indigenous communities settled in the Colombian Pacific, the Colombian Navy through the Naval Force of the Pacific, sent its aircraft to provide logistical support to the medical group of the Ministry of Health, which are moving towards the community of Buenavista in the lower Baudó region in the department of Chocó, to verify the health conditions of the members of the Wounan ethnic group.
This weekend, officials of the Ministry of Health moved in a Pacific Naval Force aircraft, from Quibdó to the municipality of Bajo Baudó, in Pizarro, to later arrive by river to the community of Buenavista and there to determine some aspects of health that could be related to some agents responsible for the epidemic that so far has caused the death of five minors of age.
In the same way, Troops of the Navy Infantry Battalion No.22 attached to the Navy Infantry Brigade No.2, are deployed in the area to guarantee safe conditions to the health group integrated by the Department of Department of Health, the National Institute of Health and the Ministry of Health, who will be present at Buenavista until next Wednesday.
Source: Colombian Navy