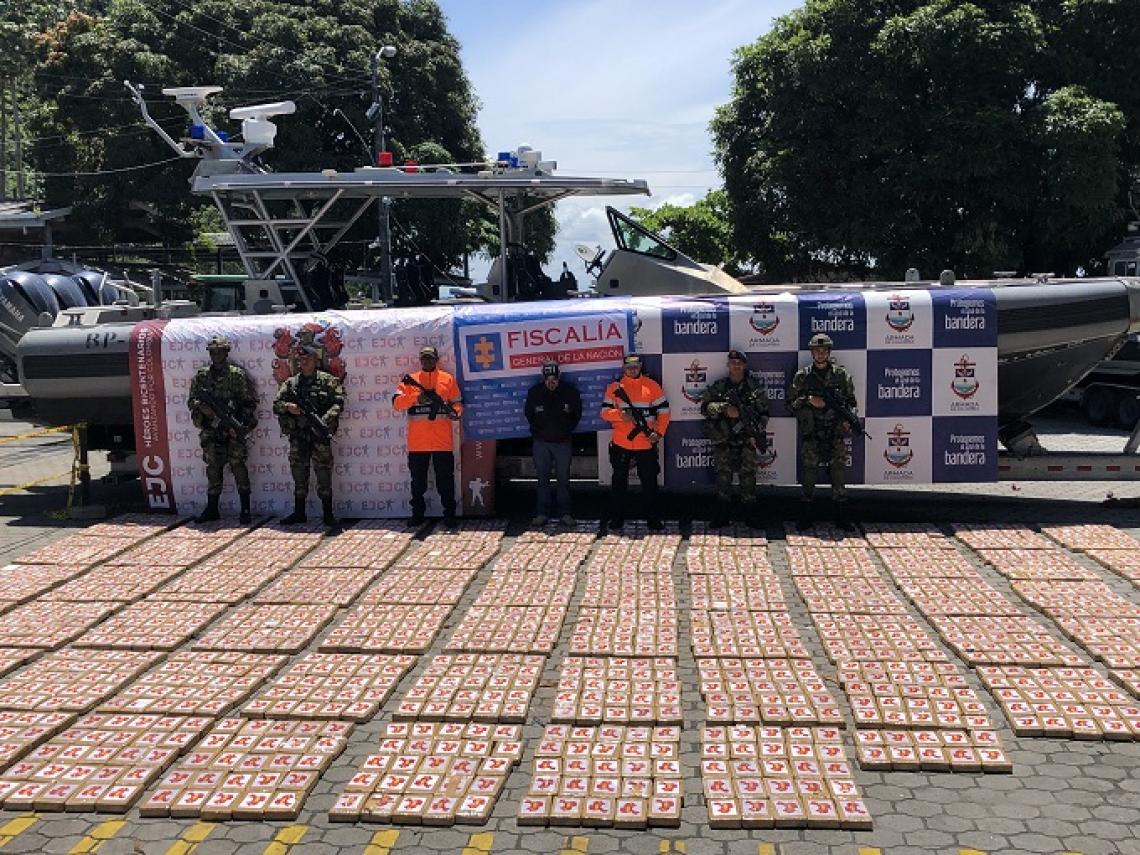 In recent hours, in a joint operation Units of the Colombian Navy and the National Army, in the Colombian Pacific, find 1,710 kilograms of cocaine hydrochloride, which was found near the mouths of the Bubuey River, in the adjacent area of ​​the Sanquianga National Natural Park.
The operation conducted by troops of the Navy Infantry Battalion No. 42 and Units of the National Army Drug Trafficking Brigade took place in the adjacent area of ​​the Sanquianga Natural Park, where thanks to information from Naval Intelligence and police support, an area that was being used as a collection center for illicit substances was detected.
During the inspection of the area carried out by the military Units with the support of trained dogs, 57 bags were found, buried in four different points, which contained inside pressed packages that according to physical characteristics corresponded to illegal substances.
The cargo was extracted of the area and transported to the pier of the Tumaco Coast Guard Station, where members of the Technical Investigation Corps of the Prosecutor made the Preliminary Tests, to the substances inside the packages, leaving positive result for 1,710 kilograms of cocaine hydrochloride.
The price of the drug in the international black market is more than 57 million dollars, money that now will not enter the finances of the residual Organized Armed Group E-30.
No captures were made during the operation.
Source: Pacific Naval Force