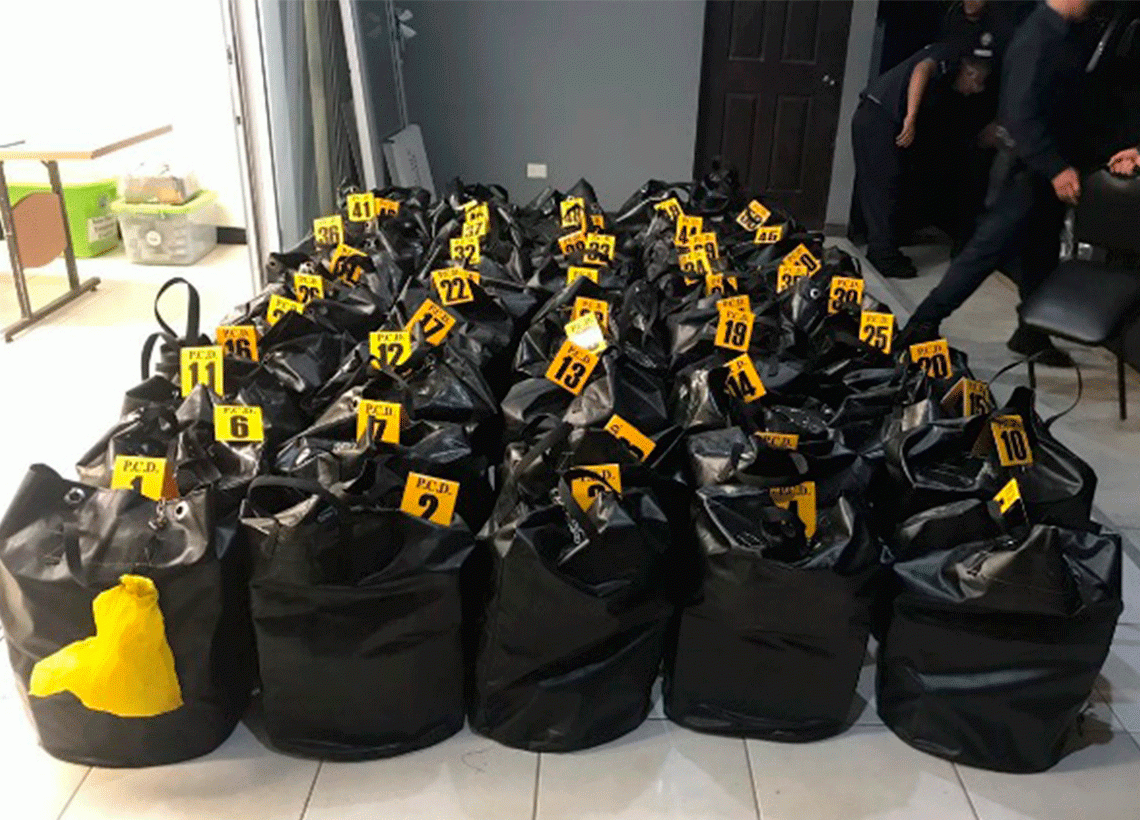 In an operation against the transnational organizations that perpetrate drug trafficking and commit crimes in the Colombian Caribbean, the Navy of Colombia and the Drugs Control Police of Costa Rica, found in a coordinated manner, 1,715 kilograms of cocaine hydrochloride in the port of Moin in Costa Rica.
The drug was inside a container on board a merchant ship that had left the area of ​​the Gulf of Urabá for Central America and later it would go to Europe, where it would be unloaded by drug trafficking structures to market it in Europe.
The cocaine belonged to a drug trafficking structure associated with the Organized Armed Group (GAO) Clan del Golfo, which has contacts in several ports in Central America and Europe where they send their narcotics.
It is estimated that the value of this cargo in the international black market is more than 100 million dollars, a figure that thanks to this operation will not enter this illegal group.
This finding has been recognized by the authorities of Costa Rica and Europe as a sign of continued support in the long struggle against drug trafficking and a successful operation showing the commitment of several nations to ensure the roads of maritime trade and secure progress of their peoples and counteract the trafficking of illicit substances.
Source: Caribbean Naval Force