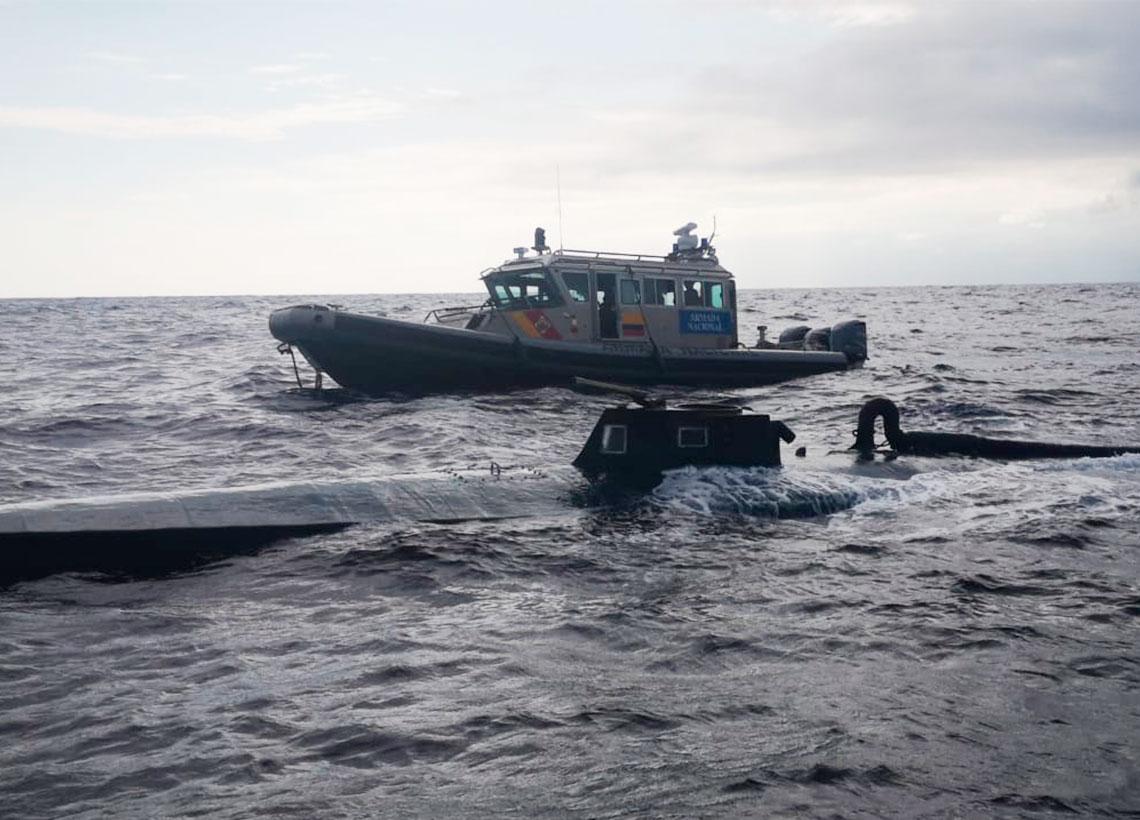 A successful report of operations results against drug trafficking was presented by the US Coast Guard and the Colombian Navy today. It showed the excellent results such as the discovery of cocaine and marijuana, as well as the dismantling of structures through the maritime agreement and the cooperation between the two Countries
With the docking of the USCG 'JAMES', Coast Guard unit, at Port Everglades, in Fort Lauderdale (United States), the contribution of the country was announced as well as the work of the Joint Interagency Task Force of the Southern Command and Coast Guard units of the United States, which in an effort with Colombia, found 12 tons of cocaine and 5.5 tons of marijuana, in 17 events, of which seven counted on the participation of Intelligence of the Colombian Navy, and the capture of 13 individuals and the seizure of a semi-submarine and four Go-fast boats.
These results in the same way contributed to those of the recent Maritime and Fluvial Campaign Orión IV led by Colombia, which took place from August 1 to September 15 of this year, in the Pacific and the Caribbean, where the finding of 49, 3 tons of cocaine hydrochloride, 10.27 tons of marijuana, 106 laboratories was possible and 227 people were captured.
Source: Colombian Navy