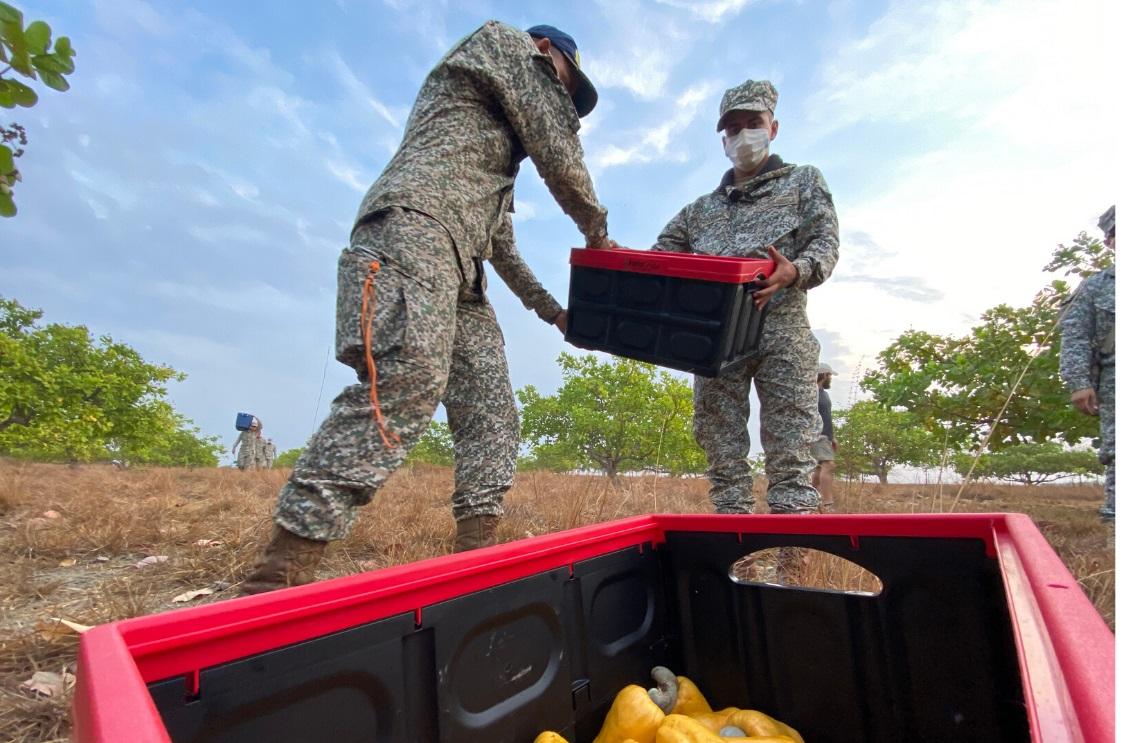 The Colombian Navy, in support of the DML Nuts organization, distributed more than 200 kilograms of cashew, benefiting approximately 250 families of the indigenous communities that live in the rural area of ​​the municipality of Puerto Carreño, in the department of Vichada.
This activity, carried out by the Naval Force of the East, led to the collection of the Marañón fruit, which after going through a selection process, was washed and packed to be distributed to the indigenous communities that inhabit the region.
The community thanked the Colombian Navy for this activity, which was carried out by adopting strict security measures to prevent the spread of Covid-19 in eastern Colombia.
The Colombian Navy will continue supporting all the initiatives that are carried out in the Colombian East in favor of the most vulnerable inhabitants, as part of the national strategy for prevention and containment of the Covid-19, while inviting citizens to implement the preventive sanitary measures including constant hand washing.
Source: Press - Colombian Navy