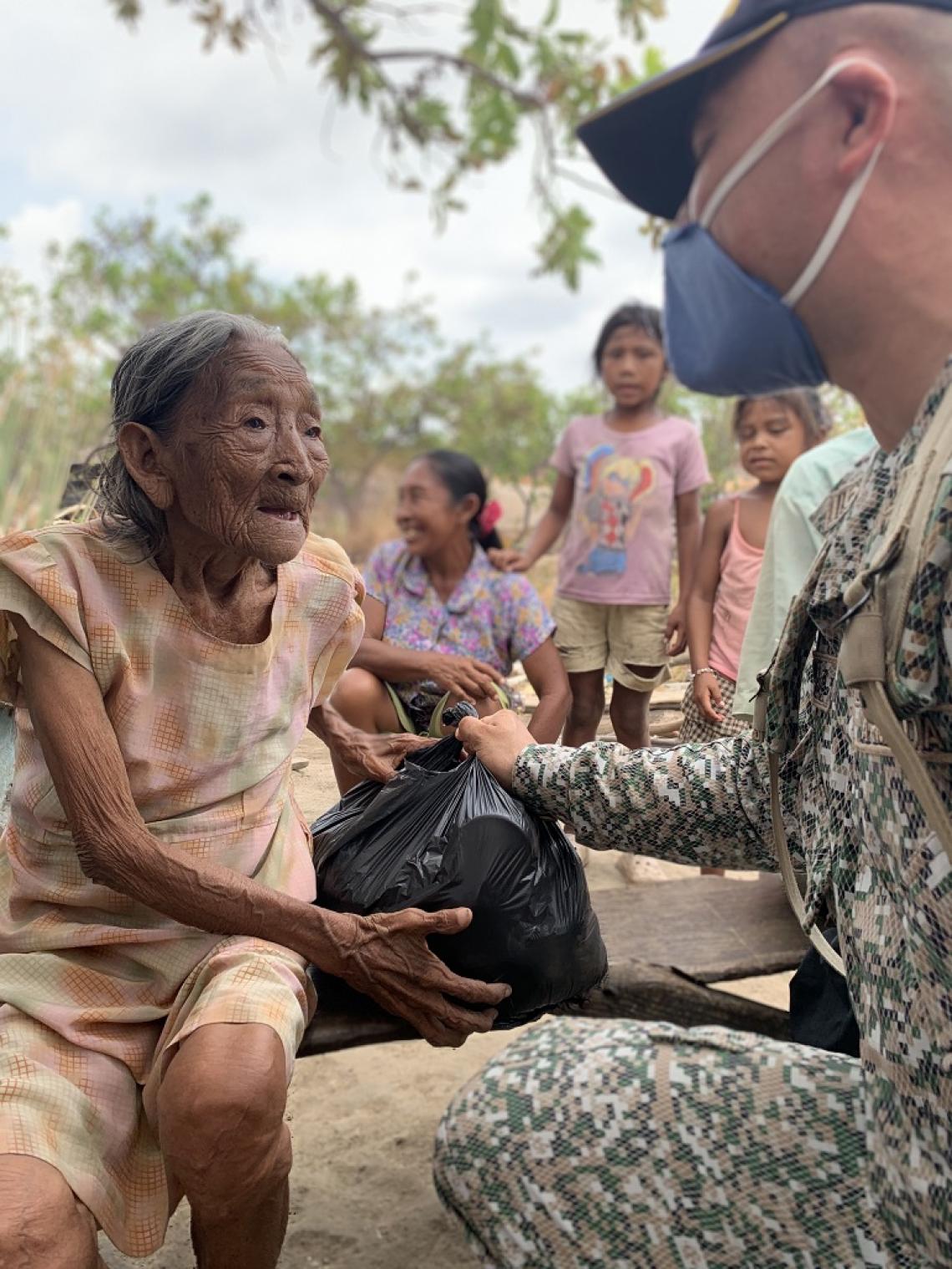 The Colombian Navy, through the Naval Force of the East, in support of the Vichada Entrepreneurs Committee, distributed more than 300 food baskets, benefiting nearly 1,000 people of the indigenous communities that live in the rural area of ​​the municipality of Puerto Carreño, in the department of Vichada.
This humanitarian aid activity had the support of the Naval Force of the East, which provided all the logistical capacity and human talent to pack, transport and distribute basic necessities to the most vulnerable communities during the mandatory preventive isolation for the prevention and containment of COVID-19.
The Colombian Navy will continue with the #CorazonAzuLado (blue heart beside you), carrying out operations that contribute to improving the quality of life of the inhabitants, while inviting citizens to continue implementing sanitary measures, such as washing hands, social distancing and the use of protection elements.
Source: Colombian Navy