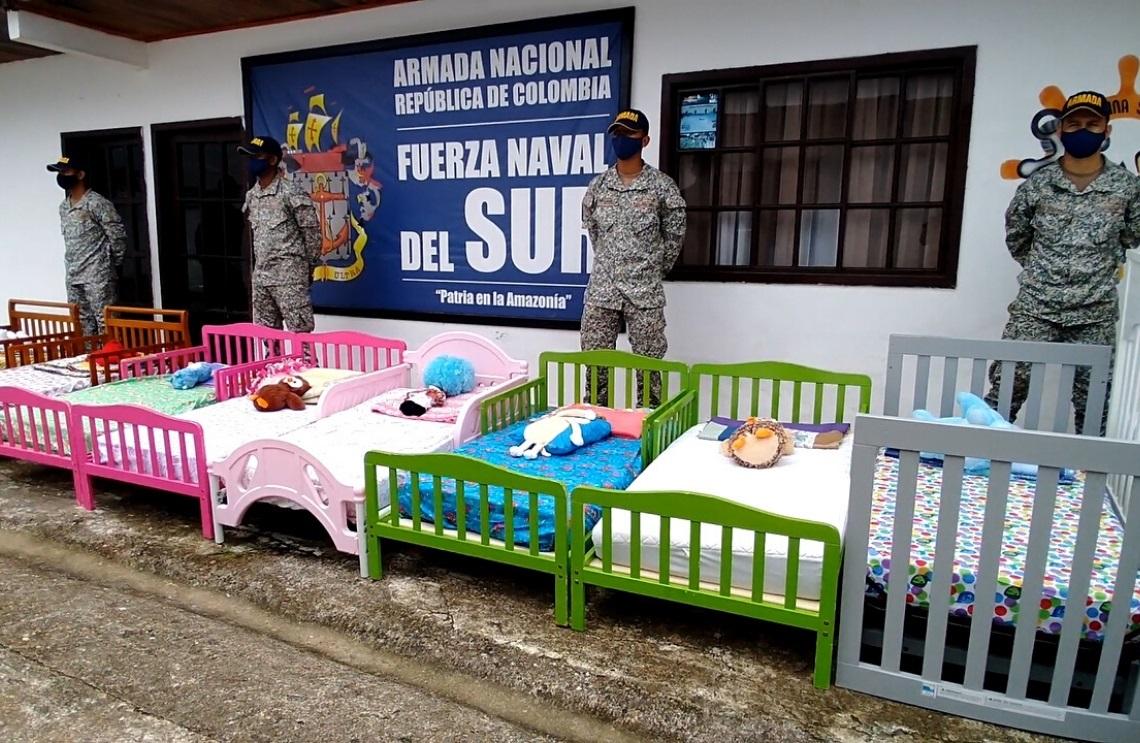 Units of the Colombian Navy, belonging to the Southern Naval Force, transported, assembled and distributed 15 beds and three beds for babies to families in vulnerable conditions in the municipality of Puerto Leguízamo, in Putumayo.
Thanks to the coordinated work with the Children Vision International Foundation, it was possible to benefit 18 families from this border municipality in the south east of the country. These activities, as a result of the Unified State operation and the coordination of efforts with the public and private sectors, have led to mitigate the economic and social impact produced by covid-19 on vulnerable inhabitants of the Colombian Amazon.
The Southern Naval Force has prepared its river and land Units at the service of distributing humanitarian aid, in the same way, it continues in the frontal fight against the instability factors that harm this region of the country bydenying its river communication ways to the criminal groups, who with their criminal operations directly harm the progress and security of all Colombians.
Source: press - Colombian Navy