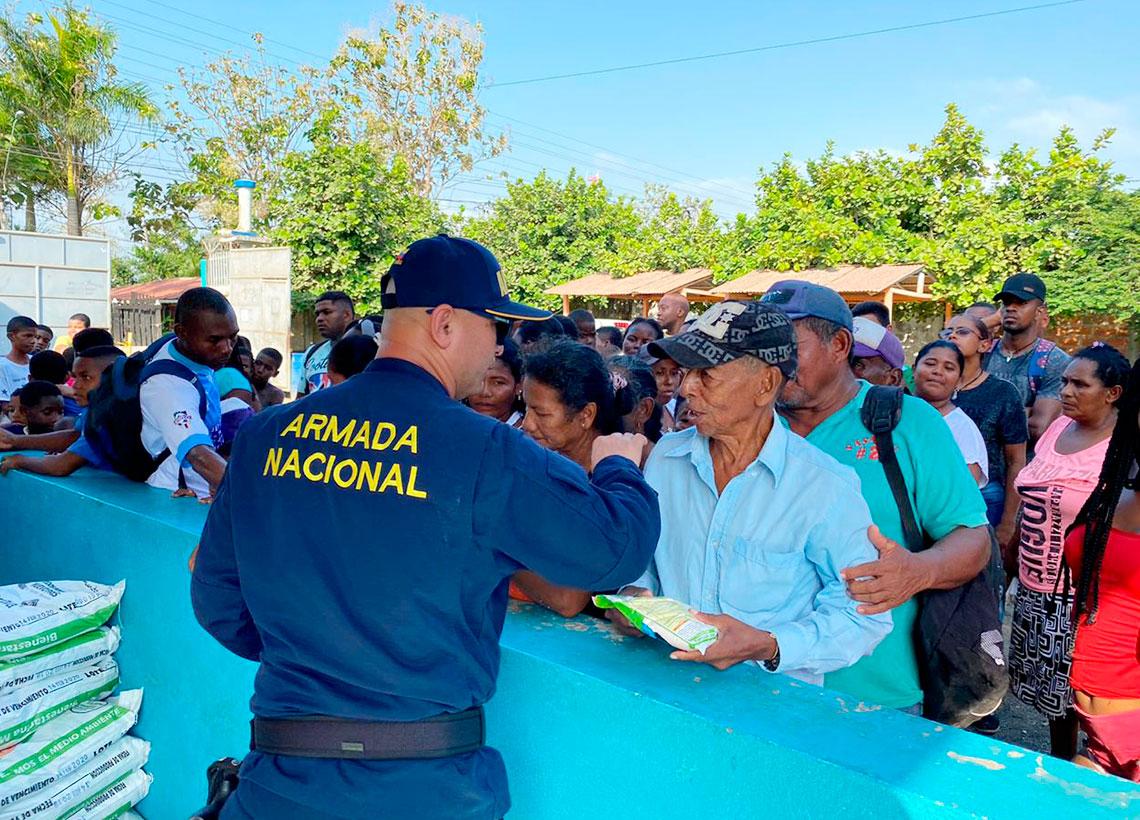 An inter-institutional work conducted by the Colombian Navy, the Mayor's Office of Turbo and the Colombian Institute of Family Wellbeing - ICBF, about 3,000 people, in Turbo, Antioquia, benefited from two Development Support Activities carried out by units of the Station of Coast Guard of Urabá.
The activities were carried out in the El Bosque, Santa Fe, La Playa and La Lucila neighborhoods, in vulnerable sectors of Turbo, where more than 2,700 bags of Bienestarina (supplement) were distributed and recreational activities were carried out, in order to strengthen the principles and necessary values ​​for healthy living.
During the activity, campaigns promoted by the Colombian Navy to prevent the recruitment of children and adolescents in the Urabá were presented. In addition, accompanied by of the National Police, there were talks on Human Rights and International Humanitarian Law.
The Colombian Navy, in addition to providing maritime and river security in the Urabá region of Antioquia, will continue to work inter-institutionally with the different State agencies for the social development of the inhabitants of this area of ​​the country, and promoting spaces for comprehensive well-being of the people.
Source: Caribbean Naval Force