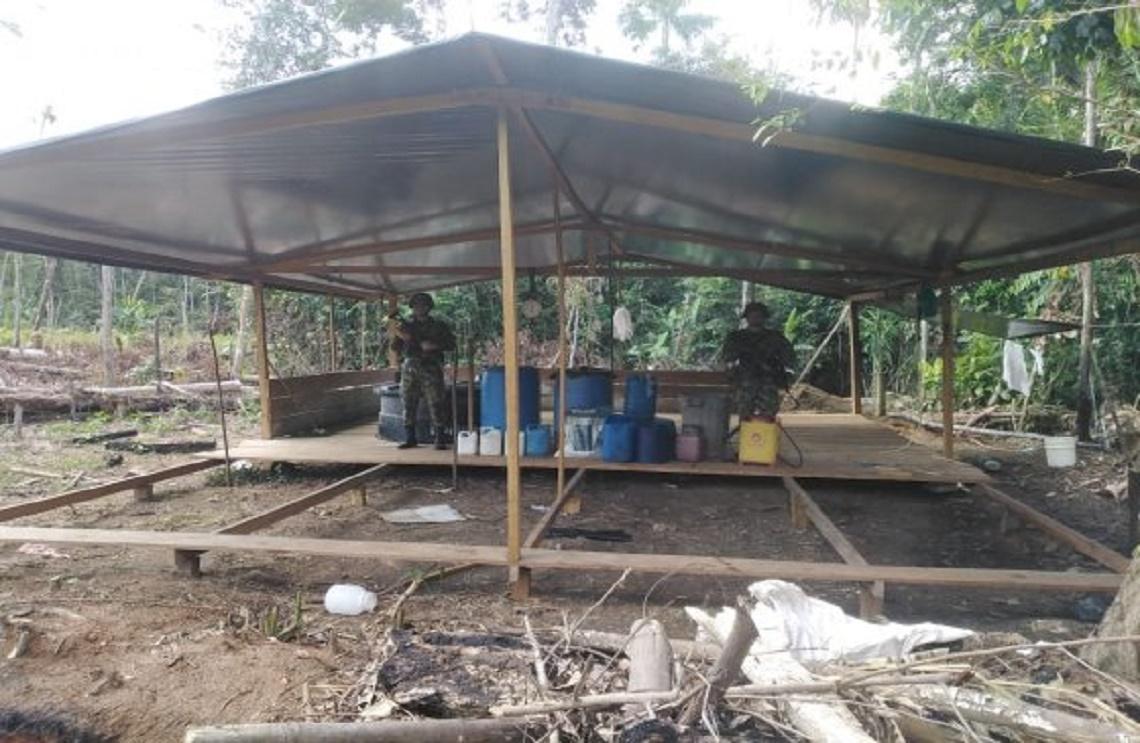 This result prevents the commercialization of more than 330,000 doses of creepy marijuana in European and Asian countries.
In the course of joint operations conducted by the Colombian Navy, the National Army and the Colombian Air Force, coordinated with the Colombian National Police and combined with the Brazilian Federal Police, two tons of marijuana were found by troops and 17 illegal constructions used by FARC dissidents for the production of coca paste were found by troops and dismantled in the departments of Caquetá, Meta and Putumayo.
In an operational deployment of the Federal Police of Brazil, guided by information provided by the Colombian Navy, 2,012 kilograms of creepy-type marijuana were found by troops, which were being mobilized on the Rio Negro in a rudimentary boat manned by six individuals of Brazilian nationality, who would have conditioned a false keel where the illegal merchandise with the illegal substance was hidden, which was destined for the city of Manaus - Brazil, where it was expected by the transnational drug trafficking organization called Comando Vermelho, one of the most dangerous drug trafficking structures in the neighboring country, to later be sent to Asia and Europe.
With the finding of the cargo, which allegedly would have been guarded by members of the Organized Armed Group Residual Carolina Ramírez during its transit over the Caquetá River in Colombian territory, the international marketing of more than 330,000 doses of marijuana, valued at about 13 million dollars, is prevented, which will not enter these multicrime organizations, reducing their capacity to hit the community. The arrested and the material were put into custody of the authorities of the neighboring country.
At the same time, units attached to the Navy Infantry Brigade No.3, they found and dismantled 17 laboratories, finding inside 5,532 gallons of liquid supplies, 1,417 kilograms of chopped coca leaf, 2,610 kilograms of solid supplies, 1,087 kilograms of coca base, as well as equipment, machinery and other elements used for the manufacture of the narcotic.
The destruction of these laboratories for the production of coca paste base constitutes a great loss to the sources of income of the Residual Organized Armed Groups, which in their criminal activity hit the environmental resources and biodiversity of the territory.
Source: Press – Navy of Colombia