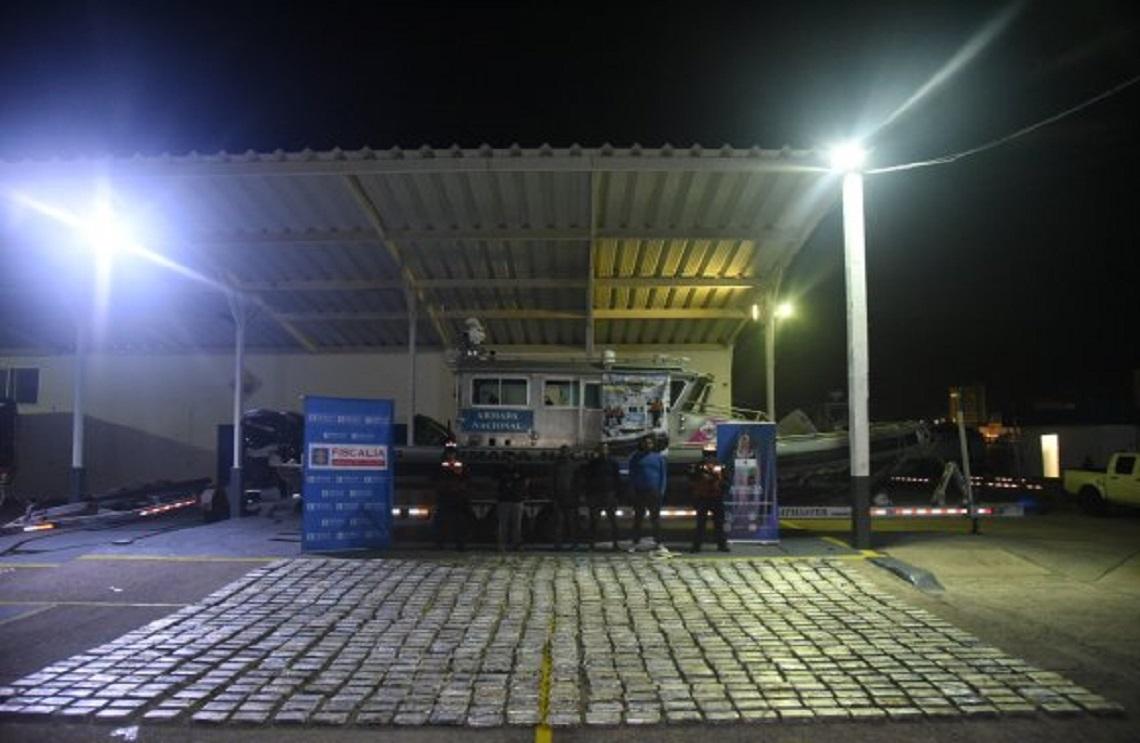 With this result, more than 2.8 tons of cocaine have already been found in just one week in this region of the country.
The boat was manned by three individuals who were transporting 40 sacks with narcotics.
More than a ton of cocaine hydrochloride was found by units of the Colombian Navy, in development of a joint and multinational operation in the Caribbean Sea, which combined resources of the Naval Institution, the Colombian Air Force and the Interagency Joint Task Force of the Southern Command of the United States – JIATFS.
The narcotic was seized 60 nautical miles northeast of Punta Gallinas - La Guajira, after surface and Naval Aviation units of the Colombian Navy, together with an aircraft of the Colombian Air Force and an aerial platform of JIATFS, detected a suspicious ship that was traveling in the area bound for a port in the Dominican Republic.
With the support of a Rapid Reaction Unit of the Coast Guard of Cartagena, it was possible the maritime interception of the Go Fast type ship, crewed by three individuals of Dominican nationality, carrying 40 sacks inside which were found by troops a thousand rectangular packages, with characteristics similar to those used by drug trafficking organizations for the packaging of illicit substances.
The Colombian sailors took the individuals, the boat and the bags to Cartagena - Bolívar, where the Approved Preliminary Identification Test – PIPH was conducted on the substance contained in the packages, establishing that it was 1,006 kilograms of cocaine hydrochloride. In addition, a container with a pressed vegetable substance was found, which left positive result for 1.9 kilograms of marijuana.
The arrested personnel and the material were put into custody of the authorities.
With this operation carried out by the Colombian Military Forces in a multinational way with JIATFS, the drug trafficking organizations that commit crimes in the Colombian Caribbean stopped entering their financial and logistical structures about 34 million dollars. In addition, 2.5 million doses of narcotics were prevented from being sold on the international illegal market.
Source: Press – Navy of Colombia