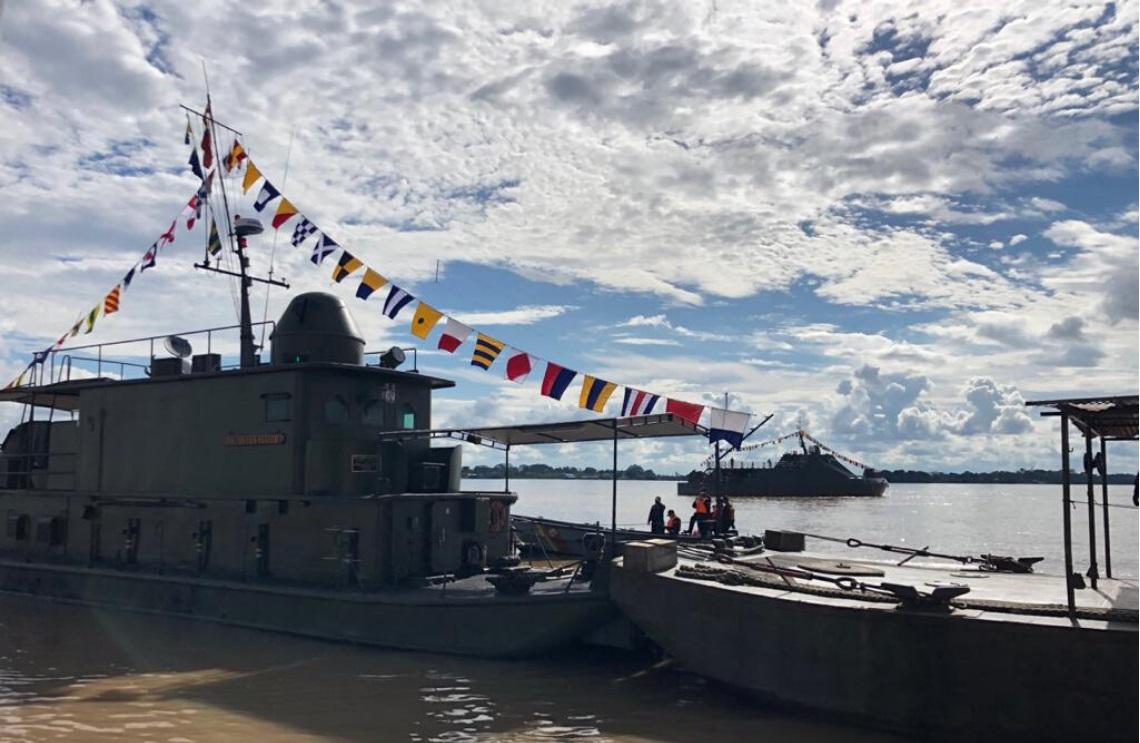 As part of the commitment of the Colombian Navy with border control operations and assistance to the civil authority, the Southern Naval Force has arranged its river and land Units to serve the distribution of humanitarian assistance to civilians, and in the same way carrying out border control and surveillance operations to guarantee safe environments during the contingency produced by the covid-19 in Leticia, Amazonas.
The ARC Joves Fiallo, a river tug-type unit that owns a bongo, was sent to the mission. This boat has the capacity to sustain, project operations, supply logistics, and transport humanitarian aid.
In the same way, in the next few hours, the River Patrol ARC Cotuhé will set sail to support the most hit indigenous communities during this crisis with a load of essential items and non-perishable food.
In the same way, our Amazonas Coast Guard Units are in a maximum degree of enlistment, carrying out border control operations and providing assistance to the inhabitants without interruption, with the aim of mitigating and suppressing the effects caused by the pandemic in this area of ​​the country.
Our crew members have all the necessary protection measures to carry out their operation in a safe way, without putting their good physical condition or that of the community at risk. In the same way, they exercise a pedagogical function, bringing official information on self-protection and prevention methods to communities where access to information is limited.
#QuedateEnCasa # CorazónAzuLado #EstaEnTusManos
Source: press - Colombian Navy