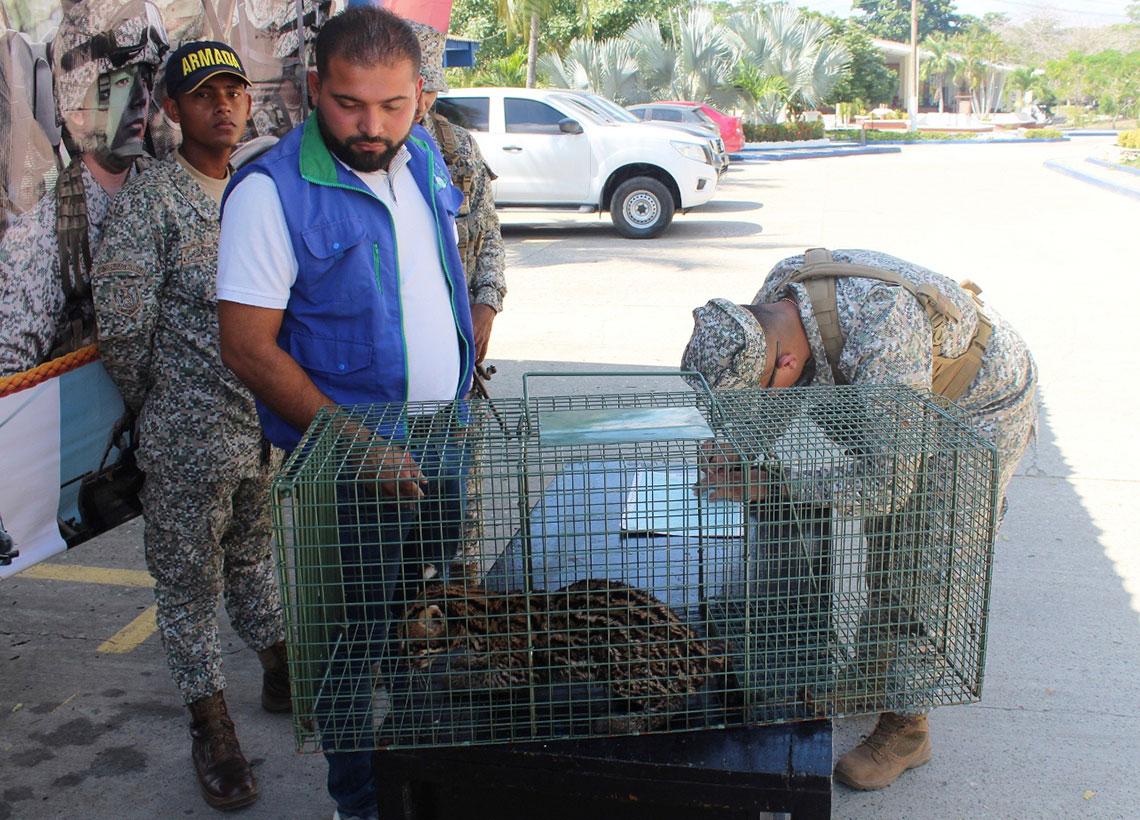 Colombian Navy units in development of a search and control operation, recover a Tigrillo in the department of Sucre.
The operation was carried out by men of the Navy Infantry Battalion No.14, when they conducted patrols of control and surveillance on the road that de contacts Galeras with the municipality El Roble, in Sucre.
The troops observed the suspicious activity of some men on the nearby farms, who were chasing a Leopardus Tigrinus, commonly known as "tigrillo."
In the framework of the protection and preservation of the environment work, the Navy troops carried out the rescue of the cat by putting it safe. In the same way, they interacted with civilians, in order to make them aware on the importance of maintaining the ecosystem and informing the institutions committed to its preservation.
This animal considered by the International Union for the Conservation of Nature (UICN), as a vulnerable species, was taken to the navy Checkpoint in Galeras, Sucre, where they provided primary care to the animal and later gave it to the Regional Autonomous Corporation of Sucre.
Source: Caribbean Naval Force