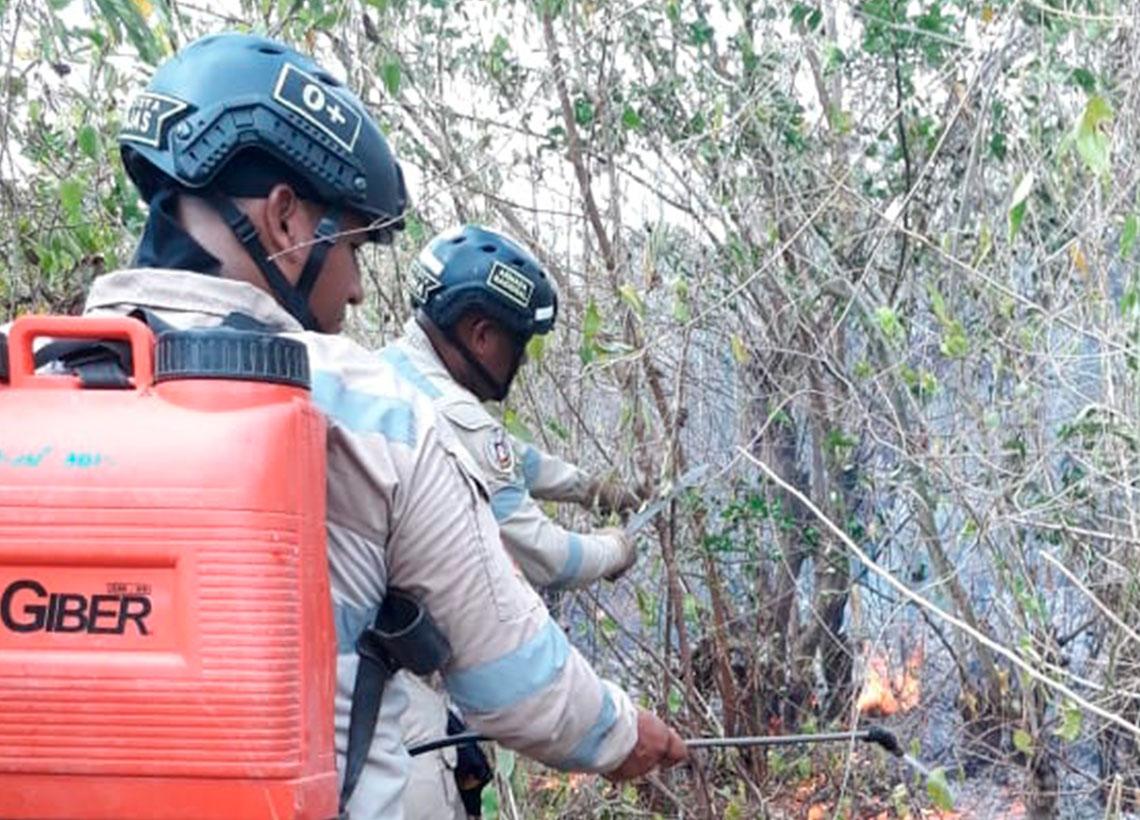 The Colombian Navy used the capabilities of the Disaster Risk Management Company of the Navy Infantry Mobility Battalion No.1, to control the emergency of the forest fire in the municipality of San Jacinto, Bolívar, in the sector known as La Invasion.
This conflagration generated tension and chaos in the community, because the flames threatened to reach the electrical substation, which provides this service to the municipalities of San Jacinto, San Juan Nepomuceno, El Guamo, Calamar, Arroyo Hondo, San Estanislao, Soplaviento and San Cristóbal.
Thanks to the timely response of the Colombian Navy emergency team, it was possible to control this fire and thus prevent the flames from hitting damages to the fauna and flora of that area. The reasons for this emergency are subject to investigation.
The Colombian Navy ratifies its commitment to the wellbeing of civilians and will continue to provide the humanitarian aid and assistance required by the community. In the same way, it invites the inhabitants to report any emergency by the free of charge line 146.
Source: Press - Colombian Navy